Personal Journaling Journeys
Take ACTION for A Better Tomorrow
Discover How To Make Journaling Work for You!
Learn from real people, just like you, exactly how therapeutic journaling will benefit your life. Within these personal stories you'll find journaling tips, tricks, inspiration and ideas that help you structure your journaling practice—and discover the true value journaling brings to life.
Find the inspiration to keep going and the motivation to make journaling work for you, on your schedule, amid your chaos. Learn about these everyday people who made the decision to put pen to paper and how it transformed their lives!
Therapeutic journaling is not for the faint of heart ...and it isn't always easy ...but being part of a revolution is never easy when the rewards are so rich!
HOW I BENEFITED FROM JOURNALING Maisie Potter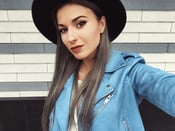 Before I started this journey, I imagined journaling as scribbling down notes about your high-school sweetheart, something in the form of 'Dear diary'. It sounds familiar, doesn't it?...
HOW JOURNALING MADE ME A WRITER
Elizabeth Garber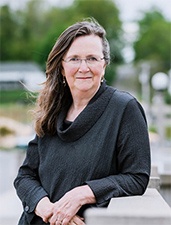 The first place I confessed my secret was in my journal, a new spiral notebook, the summer of 1967. DearMy Imaginary Friend: When I grow up and become a writer, I am going to write Historical Fiction books. I confided in my journal what I didn't dare tell my best friend or my mother. Later, I revealed in my journal that I was afraid I was a failure after a few attempts to start my first novel at age 13. I was devastated when my imagination went blank trying to write a girl's life a hundred years before...
KEEPING A SOUL PRINT JOURNAL
Joan Leof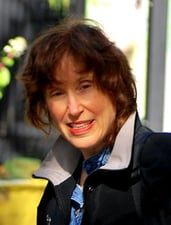 I've been keeping a journal for over 50 years. Suddenly, in 1997, I found myself writing "SP" over an entry. That was code for "Soul Print." Already quite familiar with magical things happening when I journaled, this new practice was not questioned. Affirmations had poured forth, some even in rhyme. Names appeared for different aspects of myself to write to. Promises to keep declared themselves. I do verbal portraits of my life experiences and store them in my Soul Print journal.
"Verbal portrait" does not mean that the words were dressed in their finery...
MY (NON) JOURNALING STORY
Jo B Creative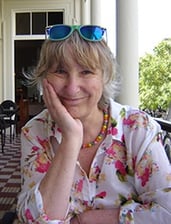 Okay, I admit it - I've never journaled in my life and there's no guarantee I will. But I'm often tempted to do so when I read about those who do, because I blog, and that's a form of self-expression similar to the journaling experience.
If I did keep a journal, I'm more likely to art journal than I would be to keeping a little book made out of moleskin or any other intriguing animal material, complete with padlock and key. (No harm came to moles or any living thing in the production of this journal). The idea, of course, is to record all those weird and peculiar thoughts and feelings I want to keep under wraps...
HOW JOURNALING CAN SHAPE A CHILD'S LIFE
Mary Jones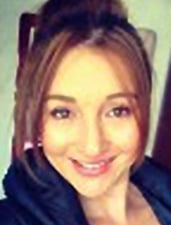 Journaling is such a subtle yet powerful tool to help one go in the track of self-realization. It is one of the best mediums to have conversations with yourself. This helps you to self-reflect and be more aware of your actions and goals.
No matter the age of the writer a thorough habit of maintaining a journal helps you keep a track of your learnings and priorities in life. For many great writers that I know, journaling started early. Personally to me, my journal was my compost pit. It is very different from a dairy which maintains a chronological account of events in your life...
JOURNALING POWER BENEFITS USING YOUR SMARTPHONE
Kate Abrosimova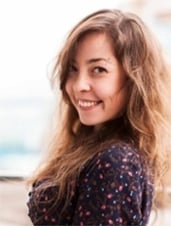 You wake up at the sound from your smartphone that gets louder until you push stop. While commuting to work you're listening to music streaming from your phone. You spend all day sitting in front of your computer doing your job. When you need to buy groceries, you use your smartphone to make a shopping list. And before you go to bed you check out your news feeds on social media.
Books became digital. Emails and social apps replaced handwritten letters. And most of your writing is on your phone.
I BELIEVE IN MAGIC
Kay Butzin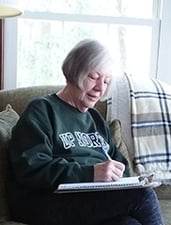 It will be nineteen years on April 9 since I wrote my first three morning pages. Over the days and months since, I have journaled my way to a better understanding of myself, my family, and every relationship in which I've ever been. Having experienced the benefits of journaling in general and of Mari's programs in particular, and being in a writing slump at the time, I accepted her promotional offer of the self-paced program, 14 Days of Journal Magic for Writers.
Life interrupted and I took twenty days rather than fourteen to complete it...
Saving Worries for the Journal
Luisa Brenton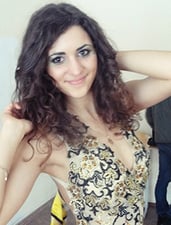 Okay, I wouldn't go so far as to say that bullet journaling saved my life. But it wasn't far off. Bullet journaling made sure I could continue moving forward on my dream job. And that's a big deal. Because if you ask me, if we're not doing what we really want to be doing or at least working towards that goal, then we're not living life to its full potential. Life is about fulfilling our ambitions and our dreams, after all..
I always wanted to be a freelance writer. That has always been the pot of gold at the end of the rainbow for me. Of course, when you dream...
My Journal: A Cauldron of Creativity
Carol Ohmart-Behan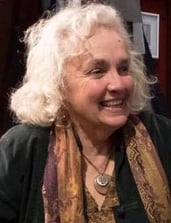 From my first treasured faux-leather "Daily Diary" with its clasp and key that held my adolescent secrets (securely, I hoped!), to the present assortment of three or four notebooks "in use", journaling has held a central and beloved place in my life. It's a many-decades love affair that's covered all the bases from dashed-off entries of life's dailiness, a place to practice my writer's craft, journals holding my dream-notes, ponderings on life's enigmas and challenges, and perhaps most powerfully, a valued companion of my spiritual odyssey...
A Year of Journaling and Journeying
Georgie McBurney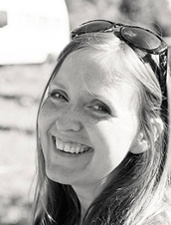 Around this time a year ago, I faced a fork stuck in the road. To stay in my council home and attempt togo back to a full time teaching job; or continue counselling training, keep the pony and instead let my home go to the next person on the council homing list. Teaching had made me ill in the past, emotionally, which then manifested physically and forced me to stop. My flat and this area now reminded me of losing my foster daughter; whom I have know all her life because she is also my niece...
Your Journey of Self-Discovery
Jenetta Haim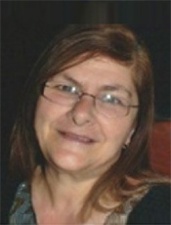 I Many years ago when I was a Theosophist I was told by a well-meaning old man that I would be a healer. I only half listened to his comment because I never imagined for one minute that I would be doing that, or have any skills to do that. However Roland was my friend and I enjoyed many a meeting talking to him and his wife over a cuppa.
As time went by and I experienced many different jobs in the Business world, Insurance, Banking but never quite settling...


How Journaling Helped Me Manifest a Life I Love
Cheryl Sutherland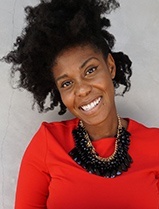 I first got asked to start journaling at different personal growth seminars I went to. Facing my fears, crying over past trauma, pushing through fears… easy… journaling was the WORST THING EVER. It was a supreme level of vulnerability that I didn't let myself go to until I decided to change my life.
It took me a very long time to get into journaling. I inherently had so much resistance to it for all the reasons journaling is so good for you.


The Therapy Journal: A Novel
Steven Wineman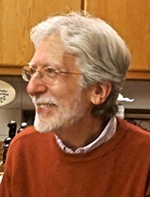 A psychotherapist, Becky Hoffman, has her own untold history of severe childhoodtrauma. Lathsamy, Becky's client, as a child was enslaved for three years by a sex trafficking ring in Thailand. An unplanned pregnancy throws Becky into crisis. A raging little girl is buried deep in Becky's psyche. A journal, unfolding in a dialogue between Becky as overwhelmed client and Becky as therapist, helps her begin to heal her...
The Healing Power of Journaling
Britta Eckhardt-Potter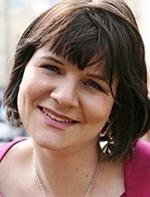 I have been journaling since I was a child. I used to have this really pretty journal when I was a about 10 years old, which was pink and purple and had sparkles all over it. The most important thing at the time was that it had a lock. Even until today my journal is something very private to me.
I still have those journals from my teenage years and I sometimes flick through them. It makes me smile a lot to read about my secret crushes on boys and troubles in school...
Finding Balance Through Journaling
Dima Dupéré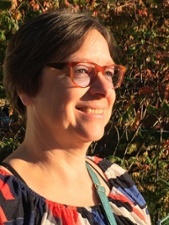 I started journaling regularly in my early teens. For me it was a chance to express what I had difficulty saying out loud - voice my questions about life, friendships, hopes and concerns one generally has at that time. I continued to journal on a fairly consistent basis until my late 20s when I was introduced to a group journaling practice based on the work of Progoff.
Writing has saved my life many times over...
Courageous Journaling
Antoinette Truglio Martin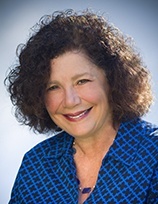 Originally I began journaling as proof of my writing ambitions. I was a young teen—maybe younger. Marbled composition books, diaries with locks, and beautifully bound journals were cluttered with ramblings of story starters, poetry experiments, and quiet observations. I did not notice that my thoughts and heart were quietly affirmed. I just wrote—some days more than others.
Then cancer hit...



Journaling—My Launching Pad to a Healthy Life
Jenny Patton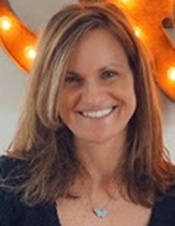 When I was seven, I made my own journal out of legal pad paper—a little book that sparked a passion forwriting down my thoughts, feelings and desires. E.M. Forster asks, "How do I know what I think until I see what I say?" Here's my take: "How do I know who I am until I see what I think?"
Even though I knew how much journaling helped me make decisions, solve problems and reflect on the person I was becoming, I let life—work, kids, other responsibilities—take over...


Information (Age) Overload? Grab a Journal and Write!
Will Donnelly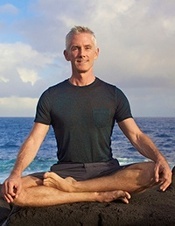 Most of us are now constantly overrun with information, and our minds are discovering the downside to the "information age." It's never been easier to get mentally foggy and enmeshed in our daily obligations and distractions, while slowly letting go of our deepest and most important desires.
Too many of our lives, unfortunately, get frittered away by detail, as Thoreau says, and the price for this is great.
The Power Of Affirmative Journaling
Casey Demchak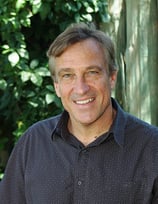 The first 100-story building was not designed and built by someone with a 50-story imagination. Now, I don't know who this person was, but I'm certain before this building existed, the designer focused a lot of thought on it, and wrote about it by putting pen to paper (no personal computers back then)...
By 1) focusing his or her thoughts on this 100-story building, and by 2) writing about it, the building's creator hardwired...
My Journaling Journey
Anthony Billoni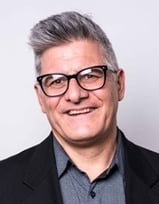 Maybe turning 50 was a flashing yellow light. Maybe I was afraid the light was about to turn red – on reaching significant goals I had set for myself.
What came to be my daily journaling habit was years in the making. Recently I came across an online journal from close to 10 years ago. Just one entry.


A Journaling Come Back
Angel Fridholm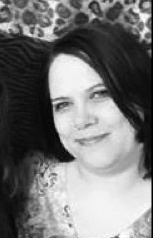 In my life, one thing I have been able to count on is journaling. Now I will not sit here and say I only have one journal, am dedicated each day, or that I make the time, though I can. All of this would be untrue.
What I will tell you is, I have numerous journals of all types, scraps of paper, even a few online ones too, I use several writing utensils depending on my mood, one consistency is lighting my apple cinnamon candle. It's a must have for me!
How Journaling Made Me More Productive
Carol Brennan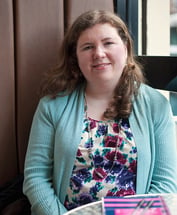 In 2015 I started working with a mindset coach. At this time I had very little direction in my life and was just existing day-to-day. I didn't have any goals or plans. I'm a small business owner and my day consisted of just getting up, procrastinating and then fighting whatever was the latest emergency that needed myattention.
One of the first things my coach had me do was journal. I started with a brain dump – where you just write down...

Does Writing Help with Depression?
by Vlad Osipkov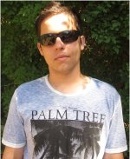 A few years back I used to work a lot on my writing. It wasn't anything professional, it wasn't even in English, I just really enjoyed writing different role-playing settings. Very fitting for a geek like me, but I digress.

A few years later, when I joined the army, I forgot all about my writings. I still enjoyed making up scenarios and the like, it's just that I was busy 24/7 with boot camp and some "specialized training".
Someone to Watch Over Me
Lucy Grace Yaldezian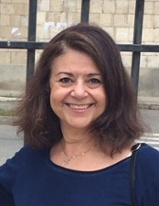 When my nephew, Alex, was five, I wanted to give him comfort and guidance in the aftermath of his parents' divorce. I live several states away and visits were infrequent. I wanted not only to express my love for him in a tangible way, but also to offer him resources he could call upon in a variety of situations he might experience day to day, such as difficulties with expressing his feelings or thoughts, challenges with friendships and any sense of isolation.
Why I Started Journaling
By Ollie Aplin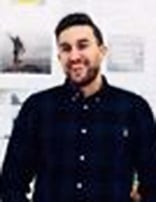 How many times have you gone to write something, and just not known where to start? There are so many places to start, it's hard to just pick one word or thought. And as you stare longer and longer at the blank page, the more crippled you feel – and the words in your mind seem to disappear.
This is not writer's block. It's that our busy minds are too noisy to find focus. And as an anxiety sufferer, this is exactly how I've felt for years when I've tried to keep a journal.

Ditching Technology: Journaling Is Still Best With Pen & Paper
By Jen Jope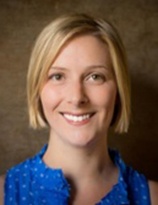 Millennials are known – and widely mocked – for their attachment to technology, and younger Gen Xers aren't much better. But in certain moments, a keyboard and a touch screen can't match the therapeutic power of plain old pen and paper.

Early blog platforms and social media sites, including Live Journal and MySpace, created an environment where my friends and I felt comfortable communicating our internal struggles to the world. When Facebook came along, it felt therapeutic to document your every thought, including...
READ MORE
What Stories Do You Tell Your Self?
By Alison Laverty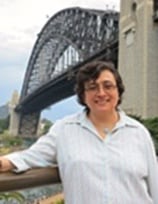 How do you maintain a connection to yourself and cut out the noise around you?

It is not easy to decipher where the noise comes from because every day we tell stories to ourselves. We blame others and the world around us for making our life miserable, yet it is we who really make up these stories in our mind.
How? It is that little voice in your head … and mine that chatters constantly nonstop. What stories do you tell yourself? READ MORE
Bible Journaling Brings New Dimensions To Your Spiritual Life
ByLyn Alderson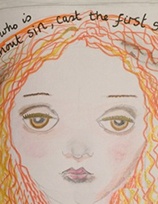 Among my greatest passions in life are journaling, studying the Bible, and drawing. So you can imagine how excited I was to discover that I can combine all three in a new creative pursuit- Bible journaling.

I've been a Christian since I was 26, but I had never heard of journaling bibles until a couple of months ago, when I found an article online...

READ MORE



Journaling Nurtures Your Inner Spirit Wisdom
By Marie Higgins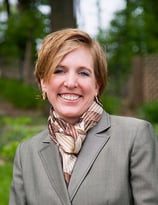 What I teach is one of the ways to use journaling to develop your inner spirit wisdom. I recognize that there are many different practices and that individuals can and should modify the steps based on what's best for them.

Here is just a starting point with simple steps to follow:
Combating Cancer Fears With A Notebook And A Pen
By Dana Stewart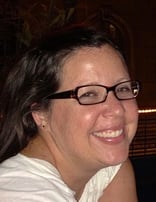 "I found out then that journaling could save me. That paper was there during treatment and it is still there today. It never judges me or my words. It doesn't critique my thoughts and feelings.
It just sits and absorbs word after word. I look at it as a safe way to clear my mind from all my worries and fears. If I can get those thoughts out on paper then they don't sit and percolate in my mind, giving my fears power and raising my stress levels. Journaling is my saving grace, if you will. It's my go to therapy."

READ MORE
The Write To Feel
By Diane Hoversen-Smith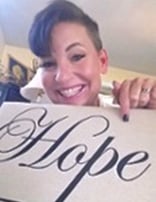 I'm a middle child, with parents who have had an amazing love affair for more than 50 years. Yet my own journey to true love has been a long, hard road, involving three marriages and two divorces.
Being one of four children was always a source of comedy and tragedy. I had learning disabilities and was often the topic of conversation in my family and school. I was always trying to figure how to catch up and win acceptance from my peers; growing up wasn't an easy transition.

READ MORE
The Write Stuff
By Janece Herrington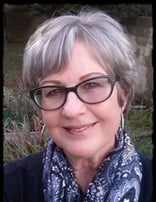 In 1969, for my 12th birthday, I received my first "Diary". A hard-bound book covered in daisies, it contained pages of blank lined paper and, most importantly, a lock and tiny key.
Diaries! That place where your secrets were kept, secrets needing to be protected from the watchful eyes of parents and snoopy little brothers. I can still see myself laying on the bed, my bedroom door closed, filling pages with big loopy lettering made in No. 2 pencil.
I wrote about other girls, first periods and first bras. I poured out my heart when I wasn't invited to a party. I chronicled my parents fights, and that night I accidentally discovered them naked in the pool. READ MORE


Journaling Puts You In The Driver's Seat
By Deb Earleywine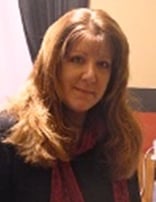 Nine years ago, I almost lost my life to alcoholism. I was in the Emergency Room and my heart almost stopped because the level of alcohol in my blood was sky high.
It wasn't the first time my parents had taken me to the ER in order to save my life. A worried doctor decided on the spot to send me immediately to a treatment center for alcoholics.
I'd been drinking for 20 years- I started when I was just 15. READ MORE
Writing Therapy With My Flexible Friend
By Lyn Alderson
Years ago there was a credit card in the UK called Access- and it was advertised on TV as "your flexible friend". Today I realised however, that my true "flexible friend" is my journal which I use with prayer as a spiritual discipline.
My journal is flexible because I use it to respond to my feelings and circumstances as each new day arrives. A lot of days are happy so I use my journal to expand my vision, focus my mind and encourage myself to reach higher and higher. I keep a record of the blessings I receive and often write down prayers of thanksgiving. But on a bad day, READ MORE
The Blank Pages
By Tara C. Pray
I couldn't seem to find it. Store after store, the journal I was looking for just did not seem to exist. This particular journal I was searching for was going to be dedicated to one topic, the continued pursuit of my writing dreams. I needed a new journal to start the year off, but by February, I was still without one. I love journals. But it cannot be just any journal. It has to be the right journal. READ MORE

Never Leave Home Without It!
By Sue Branson Rawlings
What is the medicinal "plant" I carry wherever I go? My journal keeps me rooted ~ it heals my wounded soul ~ it keeps track of where I am in my journey. It is the one item that I never "leave home without". It may be READ MORE
Journaling: Time to Write to Yourself
By Rhonda Williams
I have for many year now written journals of my life and its many ups and down to life in that moment. I thought by writing my thoughts it would help me understand and find a way to find out the Why? As I write each page in my journal, READ MORE
30 Day$ Journaling and My Relationship With Money
By Tiffany Monique
In August of 2009 I decided to try journaling about my finances as part of my first Art Project for Goddard College where I am currently working on a Masters Degree in Transformative Language Arts. For thirty days I recorded my thoughts about money as they happened, or relatively soon thereafter. There were times where I knew better than to do anything but feel (not writing at all). Still, I wrote consistently on this subject for 30 days. READ MORE
Finding My True Self Through Journaling
By Monique Halley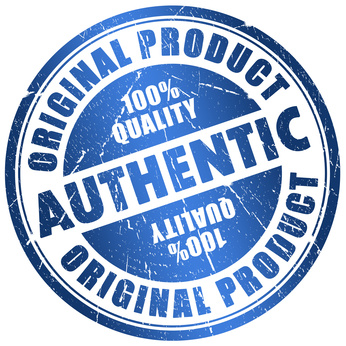 When I was in high school I recall my mother telling me to always write things done, so that I can keep track of it all, so I did. I literally wrote everything down in my day planner; all my classes, my test scores, what days I had cheerleading practices and games, I wrote everyone birthdays, who I spoke to on the phone etc… It was very fascinating to look back at a year worth of my life. I read and relived every moment. I enjoyed it! READ MORE
All Aboard the SS Journal
By Angel Fridhol
On April 15, 2011, I spoke with Mari McCarthy and my husband Joncarlo Fridholm about taking the plunge once again into journaling. After meeting with Mari and later discussing it with Jon, I climbed aboard the SS Journal. To date there have been more than sixty ports...READ MORE
The Value of Journaling
By Rob Rideout
I guess you could say I started journaling when I was seventeen years old and took a sailboat trip up the coast of British Columbia with my friend's dysfunctional family. I chronicled our trip, calling it "To Hell and Back in a Sailboat". This was my first attempt at...READ MORE
Journaling Saved My Life !
By Kristin Donovan
When I turned thirteen, I was seized by an epiphany that forever changed my life: adulthood causes amnesia. If I were to avoid the adult-onset cluelessness that clearly plagued my parents, I needed to carefully document my life and create a reference manual for later. If I wanted to remember anything, I had to...READ MORE
Journaling For a Better Me
By Sue York
Journaling has always been a challenge for me. I kept one as a child but have since lost it over the years. In my early twenties I had always wanted to keep a journal perhaps to tell my children how I met their father and they came to be. Unfortunately my former husband decided it was his business to read it. So I quit writing in it. I have since not been able to ... READ MORE
Have You Ever Cheated on Your Journal?
By Mazie Bishop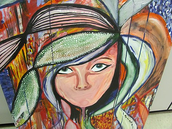 I have been journaling since I was around 5 years old. In my very first journal, I announce that I will be taking a writing lesson break and I pretty much write the words from books that I can pick out, over and over again. I have always been like that; announcing to the world or to myself what I am going to do, as if people are watching what I am doing. Journaling helped me see that! READ MORE
Blank Pages Work for Me!
by Patricia Anne McGoldrick
Journaling has been an evolving process for me. I began with the traditional narrow-lined pages of a 1-year, then a 5-year diary. This precious small 5-year diary with a white leather-like cover and a small brass key was a special place for adolescent years. In a houseful of 7 siblings, you can be sure that I...READ MORE
Journaling with Your Inner Kid
by Jill Schoenberg
Inviting your inner kid to join you in your journaling has many powerful benefits. I should know because over the past few months I have worked with a short, simple inner kid meditation and an exhilarating journaling activity that included my inner kid aspect....READ MORE
Journaling for Life
By Melia Dicker
Since I was around five years old, my journal has been my closest confidant. I was still getting used to holding a pencil at the time when someone gave me a little hardback journal with a metal lock and key. Even though my secrets weren't any juicier than "I went to Disneyland. It was fun," the important thing was that I had a place to keep them. READ MORE
Journaling with Annie

Create Write Now's creative director Wendy Kipfmiller talks with Annie Larsen about the many ways she uses journaling to express herself, including auniqueapproachs to artistic journaling and how she uses journaling to cope with on the job stress.
Still Point: Entering Journaling's Sacred Space
By Carol Ohmart Behan
On my writing room shelf is a set of a dozen or so pocket-sized books that I treasure, a set of journals kept by my Great-great Aunt Mary from 1908 to the late 1920s. The short entries, written faithfully each day, are full of the doings of her life on a small farm. Again and again she writes,...READ MORE
How Journaling Saved My life: Receiving Journal Insight
By Lillian Gaffney
Sunday Aug. 26, 1990 I walked to the corner... crossed the street and walked to the phone booth. I opened the door and inserted my dime. I called the police. That phone call changed my life forever. As Dr. Phil says, it was a life defining moment. Things would never be the same, again. They were my first steps to freedom... READ MORE
Journal Writing: My Lifeline to Soul
By Elizabeth Barrett
Sometimes I surprise myself by what I unearth through journal writing. Is it even true? I wonder at times. Does it even matter? Will I find yet a different truth the next time I write about the same thing? READ MORE
Daily Journaling Changes Your Life! Yes, Really!
By John McClean
As an 18 year old sophomore at the University of Texas at Austin I took a Creative Writing class and we were required to begin keeping a journal. At the end of the semester, the other students each brought in a lovely journal to show the professor they'd fulfilled the requirements. I brought in a large box containing... READ MORE
Not Your Mama's Dreamy Diary...Journaling's Challenge to the Soul
By Mary H. Ruth
I'm in my late 50s and am blessed with a certain amount of contentment. As the sole operator in my small business, I work pretty much all the time but it's work that I enjoy very much, so the long hours are more a privilege than a hardship. I'm also one of Mari's virtual assistants, though I am not being paid to write this post. READ MORE
Journaling Through the Rough Patches
By Gillian Burgess
For the last 15 years, I have kept a journal through my hardest and happiest times. The journals have looked different over the years, from crumpled spiral notebooks to sleek black sketchbooks, but they have always served the same purpose: to give me a safe place to vent, gloat, rage and muse about everything important phase of my life. My first journal...READ MORE
Journaling Through the Rough Patches
By Gillian Burgess
For the last 15 years, I have kept a journal through my hardest and happiest times. The journals have looked different over the years, from crumpled spiral notebooks to sleek black sketchbooks, but they have always served the same purpose: to give me a safe place to vent, gloat, rage and muse about everything important phase of my life. My first journal...READ MORE
TRUTH
By Donna Abel Donabella
This New Year I began a 27 day journaling challenge to work on myself and my health. If you have never tried journaling, you should. There are many journaling sites, but the two I recommend are; Mari McCarthy's Create, Write, Now-Journaling for the Health of It and Matilda Butler/Kendra Bonnett's Women's Memoirs who do more than just journaling. Why journal? Well it really is a cool way to talk with yourself. To discover who you are, what you want to be and what may be holding you back. READ MORE
Journaling: Our Snapshots in Time
By Linda R. Prior
I've dabbled in journaling off and on throughout my life. Typically, these writing bouts have coincided with significant events. Well, except for my first foray when I was just into "the experience." In sixth grade, I received my first diary, a red, leather-bound book with a lock and key. Locating it again recently, I deciphered my rudimentary cursive scribbling, hoping to unearth some profound clues to my uncomfortable adolescence. READ MORE
A Ready Writer
By Dawn Herring
Keeping a journal has become a vital and integral part of my life. It began right after I met my husband Bill, a life changing event. The adventurous, multi-dimensional life we were beginning to create was worth the written word. My journal writing journey chronicled our growing relationship which eventually led to births of our two daughters, prompting me to create journals for each of them.
I used the pages in my personal journal to revel in my victories, vent my motherly angst, and define who I was becoming and who I wanted to be. Writing honestly about whatever circumstance I was in helped to reveal attitudes, emotions, and even dreams. This process became part of my routine, a practice I looked forward to. Journaling cleared the mental cobwebs and aided me in renewing my goals and life purpose. READ MORE
Journal Writing and the Global Awakening to Conscious Creation
By Soli Goodes
In a world that's only constant is change, I feel blessed and comforted to have my journal on hand to help me find peace from within. I'm Soli Goodes and I'm a Journal Junkie. READ MORE
The Best Friend Who Always Listens
By Henriettta Handy
I was diagnosed with Juvenile Rheumatoid Arthritis at the age of two-and-a-half years old. My first clear memory is being in excruciating pain on my parents leather couch and in tears with my Mom on her knees beside me in the floor. "Can you tell Mommy where it hurts, baby?" she was saying. I remember understanding her quite plainly but not having the ability to form the words to tell her where or how I was hurting. We both cried that day: me in physical agony and she in truest heartfelt agony because she could not help her baby daughter fight a monster that was inside her own body. At that moment I understood words were important, far more important than anyone could know for me. READ MORE
Journaling Night Notes: In Praise of Evening (Not Morning) Pages
By Kim White
WebDesignforWriters.com
I don't do mornings. Pages, that is. When I first read Julia Cameron's 'TheArtist Way' I was stunned: she recommended that a person write first thing each morning. Morning? Have I mentioned that I don't DO mornings? READ MORE
Return of A Lapsed Journaler
By Eleanor
DeCluttering My Life: My Journaling Challenge Success Story
By Mary Wimbley
My 27 Days of Journaling: A New Way To Value My Self
By Brandy Dille
Why Good Writers Keep Journals
By Danielle Lincoln Hanna
Writing: Start With One Word, Then Another, Then Another
By Jan Marquart
My 27 Days of Journaling To Health and Happiness Experience
By Lisa Wells
New Journaling Challenge: Toughest, Grueling, Freeing, Focused 14 Days
By Patricia Bumpass
A Writer's Challenge
By Tara Pray
Journaling Challenge: It Opened My Heart Again
By Marta Luzim
My Health Fears Decoded Themselves, In My Journal!
By Wendy Kipfmiller-O'Brien
Journaling, My Lifeline
By Sharon Ostrow
A Writer's Perspective on Journaling
By Nina Day Gerard
How I Remodeled My Journaling Practice
By Kay Butzin
My Journaling: The One Thing That Helps Sustain Me
Seek…Surrender…Succeed…Journaling Produces Results
Journaling To Capture The Flavor of Your Travels
Journaling: Nurturing Ourselves WriteAway
Journaling: Getting My Life, My Writing, My Art and My Handiworks Back
Journaling: To Write Or Not Write...Is That The Question?
Journaling is A Cure for Writer's Block
Journaling and the Who Cares Question
Why and How Writing A Memoir Evolved From Writing In A Journal