MARI'S JOURNALING POWER JOURNEY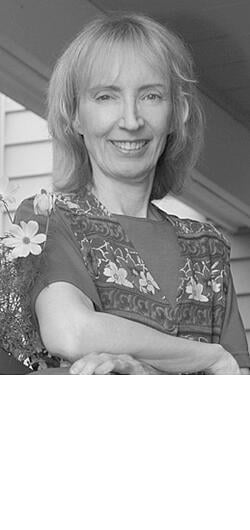 Twenty-five years ago, Mari lost feeling and function in the right side of her body due to Multiple Sclerosis. She worked as a business consultant, driving across the country and advising Fortune 1000 companies; but as her disease progressed, she was forced to sell her business. She didn't have the strength to cook a meal without dropping her saucepans, and it took a mammoth effort each day just to coordinate her legs and walk from the bedroom to the bathroom. The cocktail of prescription drugs and specialist visits didn't seem to be helping. She felt diminished by her chronic illness and desperately wanted change.

Then one day, she discovered the missing piece in her life. A friend introduced her to "Morning Pages," a journaling exercise from Julia Cameron's book, The Artist's Way. Morning Pages is a stream-of-conscious writing exercise done first thing in the morning. The idea is to wake up and commit to your journal daily, writing three longhand pages of any thoughts that come into your head. At first, Mari viewed the exercise as physical therapy and a way to learn to write with her left hand, but she soon noticed how journaling eased her bodily symptoms, especially when she focused on them in depth. As she continued her journaling practice, her MS symptoms improved. Before long, she began to explore not only physical issues in her journal, but emotional, mental, and spiritual as well and intentionally set out to create the life she always wanted. This included becoming a professional singer and launching the CreateWriteNow community.

I can't tell you how much I admire Mari for realizing what was missing from her life and then setting a path of intention. As founding editor of WOW! Women on Writing, I understand the courage it takes to leave one job to pursue a business idea that you're not sure will be a success, but one that invigorates your soul.

Today, Mari L. McCarthy teaches health-conscious action-takers how to use Journaling For The Health Of It® to explore, embody, and express their True Self. She is the multi-award-winning author of Journaling Power: How To Create The Happy, Healthy Life You Want To Live; Heal Your Self With Journaling Power; and Mindset Medicine: A Journaling Power Self-Love Book. She's also created 20+ Journaling Power Workbooks including, Who Am I?, Journal Magic For Writers, Take Control of Your Health, and How To Start Journaling For The Health Of It® Write Now.
Thanks to Journaling For The Health Of It®️ I've rediscovered my desire to be a real singer. With lessons from New York Vocal Coaching and practice, practice, practice, I'm now a 5 octave vocal athlete and an accomplished recording artist.
Gosh Mari, this is so beautiful. Pretty music to journal to. Your legacy grows! Thank you for being true to your craft.
- Janet Arnold