Mari L. McCarthy
International Best Selling Author: Journaling Power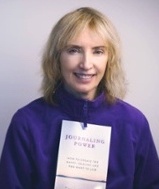 Mari L. McCarthy is an inspiring interview guest who engages and enlightens audiences with her compelling personal story and extensive expertise on the life-changing power of journaling.
When you interview Mari, your audience will learn about the proven, transformative benefits of expressive writing—backed by decades of research and respected studies—including how it can be used to:
Heal emotional wounds and lift the spirit

Ease physical pain and aid healing

Set and achieve personal and financial goals

Improve communication skills

Strengthen interpersonal relationships

Herself a living testament to the power of journaling, Mari's story of how she overcame the debilitating effects of MS and transformed her own life to achieve success as both a business owner and international best-selling author has inspired and motivated audiences worldwide.

Hire Mari L. McCarthy today for print, radio, podcast interviews to learn about her proven methods and discuss her world-renowned book, Journaling Power.
_____________________________________________________________________________
Sample Interview: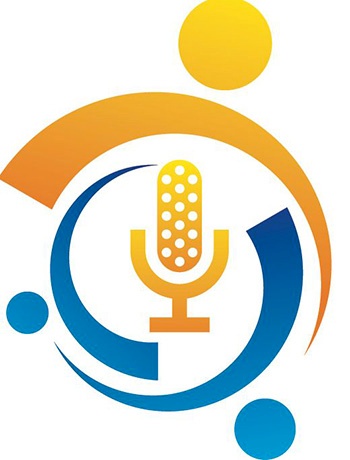 Writing for the Health of It with Mari L. McCarthy - hear Mari's interview with host Eric Michaelson on iHealth Radio - February 1, 2018.
Listen now on iHealth Radio:


_____________________________________________________________________________
Journaling Power: How to Create the Happy,
Healthy Life You Want to Live

"What makes this book all the more compelling is that Mari used journaling herself to relieve her symptoms of MS.

She reveals the full power of journaling, not only for people who have an illness, but for anyone who wants to unlock their personal creativity or find more meaning and purpose in their life."
~ David R Hamilton PhD -
Author of 'How Your Mind Can Heal Your Body'


_______________________________________________
Interview the World's Leading Authority on Journaling
Mari's Story

Twenty years ago, Mari lost the feeling and function in the right side of her body. Multiple Sclerosis (MS) took them from her. The doctors and their prescription drug routines didn't help. In fact, they made things worse!

So, Mari began a journey to take control of her health. After doing some research, she discovered a writing therapy known as Journaling for the Health of It.

It wasn't easy because Mari had to learn to write with her left hand! But she dedicated herself to daily ACTION, and began a powerful journaling practice that for nearly 20 years has helped her:
Improve her health ...drastically
Ditch her prescription drug routine
Generate impressive business success
Create positive change in many areas of her life
Led by Mari L. McCarthy, the amazing power of journaling has moved from being an interesting "boutique" topic to a full-blown revolution!

Because of Mari, thousands of people around the globe have taken action, and committed to daily journaling practices that have helped them:
Wipe out limiting beliefs
Overcome debilitating illnesses
Beat alcoholism and addiction
Heal emotional wounds and create new life stories
Reverse chronic pain and stress
Eliminate negative behaviors
And more!
A quick look at the stories and testimonials from some of the thousands of followers on Mari's Facebook page makes it clear that that journaling power is REAL!
If your audience wants to heal the issues in their tissues without taking prescription drugs or spending a fortune on "medical experts," then having a conversation with Mari L. McCarthy is a must!
Contact Mari L. McCarthy today for print, radio, podcast interviews about her international bestselling book, Journaling Power.
You can also arrange your interview with her at 781.635.5175
#WriteON!