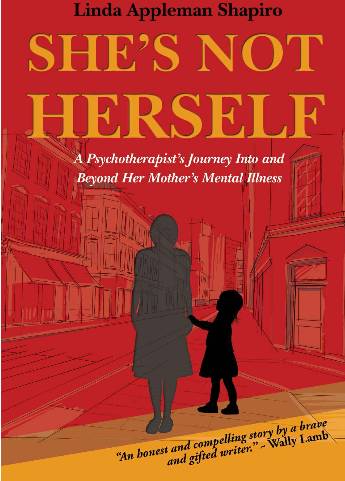 I'm pleased to welcome Linda Appleman Shapiro,our current featured author touring with WOW Women on Writing. Learn more about Shapiro and her memoir, She's Not Herself: A Psychotherapist's Journey Into and Beyond her Mother's Mental Illness
___
Mari asks, "How to write about very sad and challenging experiences and still leave the reader feeling hopeful?"
I suppose the best way to start to answer your question is to say that I would never want to read a book that was filled only with sad experiences, so it was definitely not my intention to write one.

Although it's true that some people live lives that are far more painful and difficult to navigate than others (and those whose challenges are chronic are to be commended for whatever ways they find to cope) . . . life, for most of us – even those of us who have experienced significant trauma – still brings good days and bad days, joyful days and sad days. The sun rises even when we may not be able to appreciate its light; the dark of night can seem glorious or dismal.

Read More