Your journal is the ultimate storytelling device. Whether you are charting your frustrations, anxieties, goals, aspirations, or affirmations of self-love, it's important to express yourself instead of bottling things up.
Showing yourself some love is easier said than done. It's part of human nature to critique and analyze your shortcomings and failures. But too much of this can seriously impact your self-esteem.
By following these three steps and templates for practicing self-admiration, you can effectively take yourself on your own date through journaling practices and find success in yourself.

Step 1: Hold a Meeting With Yourself
We expect our bosses, elected officials, doctors, and teachers to give us status reports, so why don't we expect that from ourselves? By holding a "state of myself" meeting, you can do just that.
Plan a staycation or take a mindful weekend out of town when you are ready to take stock of your life. This will get you in the right headspace to focus on your self-improvement goals and aspirations. This can also be a great way to keep your writing goals in check.
By reflecting on major factors in your life like finances, your profession, mental well-being, relationships, and physical health, you will feel centered and able to fully understand the full state of yourself. By journaling your thoughts, you are able to come back to them later and see what you have accomplished. Find the printable template for a state of myself meeting here.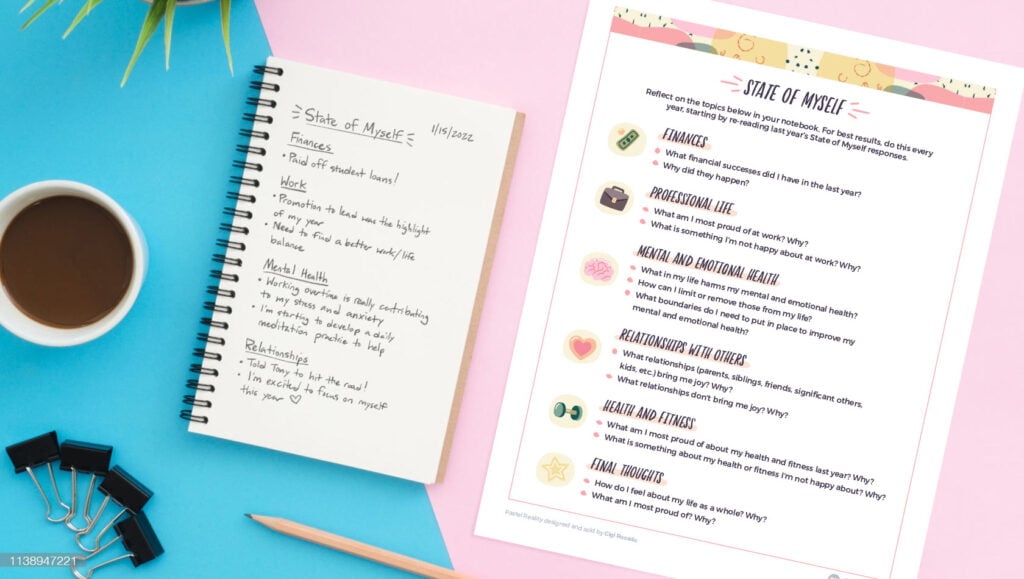 Step 2: Write Yourself a Love Letter
Writing yourself a love letter may sound like a cringey task, but it's important that you give yourself some love and attention. If you are able to tell somebody else in your life the reasons why you love them, why can't you do it for yourself?
Write a letter that does the following:
Highlight the traits that you admire
Apologize to yourself for self-doubt and intrusive thoughts
Support yourself and your dreams
Thank yourself for your hard work
When writing this love letter, it's best that you hand-write it in your journal with your favorite pen and parchment. When you're done, you can either keep the love letter in your journal or seal it in an envelope to read at a later date. These self-love letters can be a great way to pick yourself up on days when you're feeling down.
Is it still feeling too cringey? Use this self-love letter template to help you complete this task.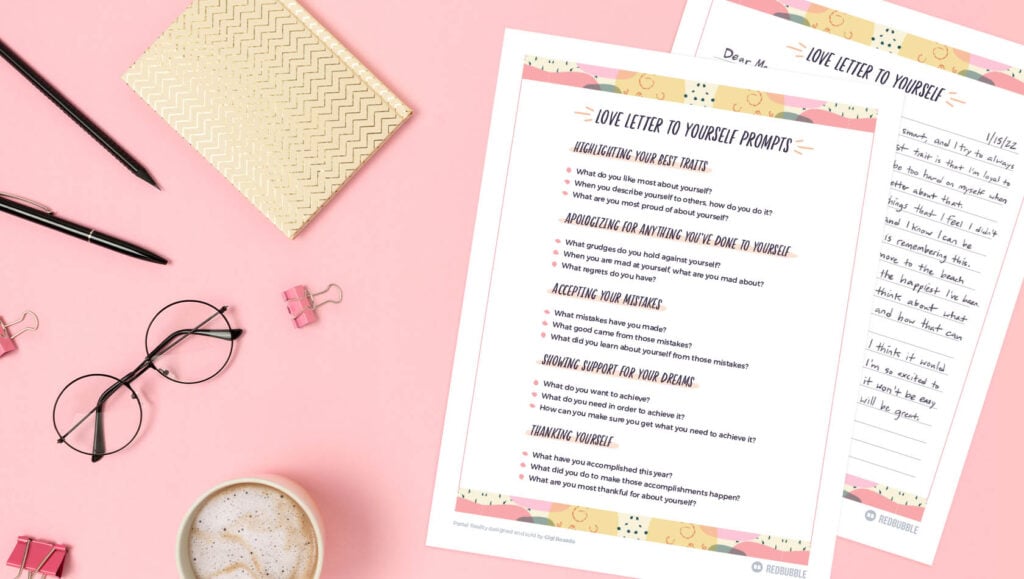 Step 3: Be Spontaneous With Challenge Cards
Do you ever feel like your life has come to pause or you're repeating the same tasks, eating the same food, and driving the same roads every day? You might need to mix up your life with spontaneity.
Breaking out of your comfort zone and routine can do wonders for your mental health. Challenge cards are a great way to spice up an evening alone. Print out some challenge cards, put them in a jar, and then pick one at random. Whichever challenge you randomly choose, you should attempt to complete it. Although these tasks don't include journaling, you can always journal about your adventures afterward.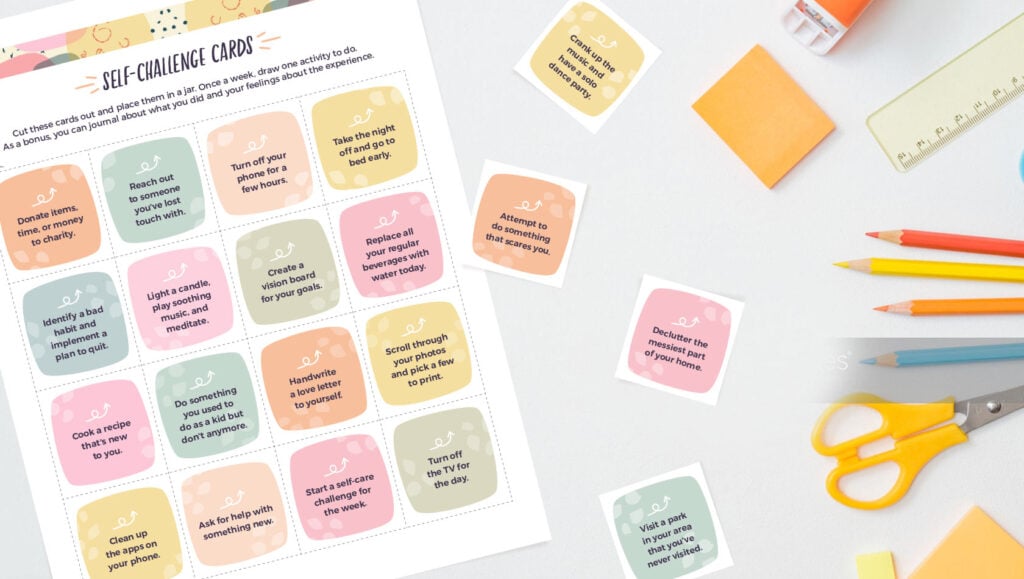 What mindset do these situations put you in? How are you able to utilize these mindsets in your future endeavors? Does a late-night drive without a destination in mind inspire you to write a nonfiction essay about your past or how the darkness makes you feel? Do the stars inspire you to jot down an outline for the novel that you've been wanting to write? Stepping outside of your comfort zone is a great way to spark your imagination and can fill the pages of your journal before you know it.
Other Ways To Practice Self-Love
If you want to take a break from journaling, you can practice self-admiration and love by stepping away from writing for a while. Here are a few ways to do this.
Give Yourself the Night Off
If you find yourself stressed from work and family responsibilities, then you may find comfort in taking the night off. This includes putting your journal away for a night or two. Sometimes, you just have to turn off your brain, take a nice bubble bath, and pour yourself a large glass of wine. Get under your favorite blanket and turn on your comfort movie. If you have the means to do so, take a self-care reset trip at a local hotel or rental property.
Learn New Things
Adventures don't always have to be physical journeys with nighttime drives and hiking adventures. You can go on an adventure of the mind by taking a class or learning something that has always interested you. Check out local online groups for writers, creatives, or lifetime learners at museums, coffee shops, and bars. Who knows what's around the corner?
Take Yourself Out to Dinner and a Movie
Date yourself in classic style by treating yourself to a movie and dinner alone. When you're at the restaurant, splurge on foods you enjoy, or sit at the bar top to indulge on an appetizer followed by a dessert. Then, take yourself out to a movie and treat yourself to all the popcorn you can handle. By seeing a movie alone at an unconventional time, you can have the space to relax without large crowds.
By following these best practices for self-love, you will find yourself in a positive mental headspace. Surround yourself with your favorite art, music, movies, and entertainment to center yourself.
Remember—you need to go easy on yourself. Realize that you are not a perfect person (none of us are), and your accomplishments outweigh your failures. Give yourself grace and understanding as you chart your path to success through self-love.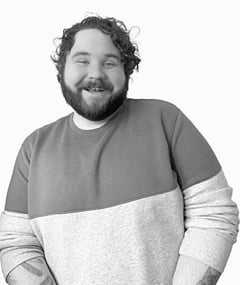 Author bio: David Timm is a copy editor living in Omaha, Nebraska with his partner and pets. He is published in East By Northeast and 13th Floor literary magazines. When he isn't working, David is either reading or writing contemporary fiction.