Since as far back as ancient philosophers like Aristotle and Socrates kept ongoing accounts of their lives, centuries of highly successful people in industries as vast as business, science and entertainment were known to journal.
Many personal heroes of millions of people worldwide - Leonardo da Vinci, Mark Twain, Thomas Edison, Albert Einstein and Marie Curie among them all, famously journaled. They openly professed to keeping personal notes and records of personal thoughts, musings and ideas. Whether they termed it "journaling" or not, it was an indispensable part of the process that led to their most noteworthy achievements.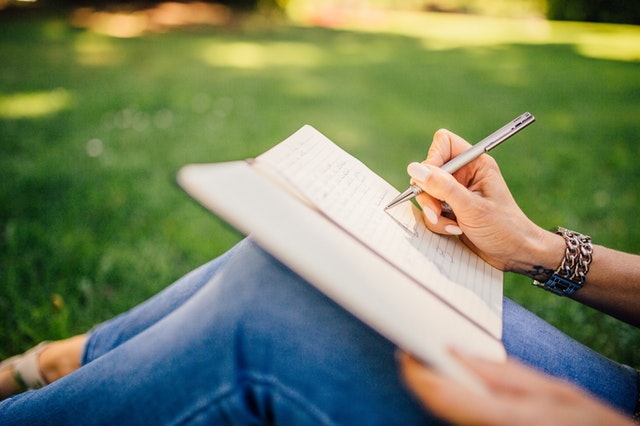 Here are some examples of some of the notable people who have used journaling to fuel their success. Some of which you can explore more about in their documentaries or shows available to stream.
Oprah Winfrey
Oprah reflects on how "pathetic" her earlier musings appear to her in hindsight as she looks back more recently on journal entries from years back. She does this, however, to emphasize the growth process they represent, and to demonstrate how instrumental a role they played in that process.
She adds that as she grew older, she began utilizing her journaling practice differently, eventually shifting from complaining and worrying to outlining goals and aspirations to expressing gratitude and gaining perspective.
Oprah Winfrey has starred in a number of award-winning movies including The Color Purple and hosted her own award-winning talk show. Now, she has her own network, Oprah Winfrey Network (OWN) exclusively on Hulu.
Warren Buffett
Warren Buffet, one of the richest men who ever lived and the aptly nicknamed "Oracle of Omaha," is well-known among investors for his unconventional annual reports, which are written more like personal letters to his sister than financial documents. These letters contain such elements as:
● Speaking directly to his reader or audience, addressing them repeatedly as "you"
● Taking readers by the hand, step-by-step, not expecting them to know anything ahead of time about what they're about to read, connecting all the dots for them
● When necessary, also getting straight to the point
● Telling stories rather than merely relaying data or information
● Talking about people rather than things
● Transitioning between thoughts and ideas with natural segues rather than jumping from one to the next
● Using metaphor, imagery and strong action verbs that provoke the senses and emotions
● Letting his personal enthusiasm come through
● Using humor, including wit, drollery and straight-up jokes
All of these skills he attributes in large part to his daily writing practice. If that isn't enough inspiration, he has even said that "Writing will make you a better investor."
Stream Becoming Warren Buffet on Hulu.
Josh Waitzkin
Grandmaster chess player and world champion martial artist Josh Waitzkin has a very thorough journaling process. He has said that his journaling system is based on studying complexity and reducing that down to find the most important question and action. He journals before bed and then upon waking, will brainstorm on it again with new clarity. The purpose of this, he says, is to "feed my mind unconscious material to work on, releasing it completely, and then opening my mind and riffing on it."
Indeed, journaling before bed is an effective way to work through your thoughts and to look back on the next day to gain new clarity on anything that is troubling or puzzling you.
Richard Branson
The man who built a record company, hotel, radio station, airline and a spaceship also happens to find the time to journal and truly understands the value of keeping one. As Branson notably said "My most essential possession is a standard-sized school notebook."
You can see Richard Branson featured in the Pilot episode (Season 1, Episode 1) of acclaimed documentarian Morgan Spurlock's series A Day in the Life, now streaming on Hulu.
Lady Gaga
Singer, songwriter and actress Lady Gaga is known for turning to her journal whilst on tour as a way to keep herself grounded and work through her thoughts. Gaga notes down her feelings, sketches, pictures and even pens letters between herself and mum.
Lady Gaga's documentary Gaga: Five Foot Two can be streamed on Netflix. She can also be seen in American Horror Story, A Star Is Born and stars in the movie House of Gucci.
Joseph Gordon-Levitt
Actor Joseph Gordon-Levitt has always liked to write from a young age and has said that journaling has been something he's turned to when working through a situation or challenge that's troubling him. He also says that journaling helps him to gain clarity, make better decisions and to arrive at new answers or conclusions.
Jennifer Aniston
Actress Jennifer Aniston has been an avid journal user since just 13-years old and finds the process similar to that of a therapy session. Renowned for valuing her private life, she also uses a journal as a way of dealing with any relationship issues she's going through in order to avoid reacting in the moment. Writing her thoughts out helps her to keep in control of her emotions. This is a great reminder that a further benefit of journaling is to help one become more mindful.
Arianna Huffington
Acclaimed businesswoman, syndicated columnist, author and perhaps most notable for co-founding The Huffington Post (and effectively getting the whole world blogging!) Arianna Huffington may be less known for her "Thrive Journal." It is, however, the one thing which she attributes much of her success to. In it, she lays out what she believes to be the key elements of self-reflection. These include:
● Auditing your life
● Setting goals for each part of your life
● Finding gratitude in each day
As Arianna, Richard Branson and these other examples of highly successful people have found, taking the time to express these things on paper helps you reconnect with what matters to you most, which in turn helps keep you on the path you've set for yourself to move forward to where you want to go.
Author bio: Joel Foster is a freelance writer and editor. He writes on the topics of education, entertainment, personal development, business and technology.