Winter is synonymous with short days, chilly mornings, and expensive energy bills. The season affects everyone differently, but, if you find the winter months bring out your melancholy side, you're not alone. Up to 20% of us may suffer from SAD, as a lack of sunlight and activity wreaks havoc on our mental health.
If you suffer from SAD, you may want to look into getting diagnosed, as your doctor can prescribe light therapy and medication as necessary.
However, most folks struggle through winter with a more mild version of SAD: the winter blues. The winter blues aren't clinically diagnosable, but they can still leave you feeling as though you
are trapped within your own, personal, "winter of discontent".
Journaling can help you escape the winter blues and shift your perspective so you can see the beauty of morning frosts, dark nights, and fluffy blankets. Writing is a powerful tool in your mental health toolkit and should be well utilized during the long winter nights.
Shifting Your Mindset
If you're an energetic, creative person, you probably struggle during the slower winter months. You may even feel as though you're just waiting around for spring to come again so you can resume your life. However, this mindset will only lead to frustration and resentment during the winter season.

Instead, try to embrace a nordic approach to winter. In Norway, folks love the winter and have learned to avoid SAD. In places like Tromsø, citizens embrace a "positive wintertime mindset" that helps them see the silver linings of wintertime. Folks focus on:
The opportunity to partake in activities like skiing and snowboarding

Gathering around bonfires

Living a Hygge lifestyle with plenty of knitting, writing, and reading

Spending more time indoors with family
Researcher Kari Leibowitz explains that a shift in mindset may be just what you need if you're already utilizing SAD lamps and/or are attending cognitive behavioral therapy (CBT). Leibowitz encourages people to make the winter special and instructs folks to pay greater attention to their thought patterns.
As a creative writer, you can use your personal journal to shift your mindset and embrace a more positive approach to the wintertime.
Journaling for Positivity
Keeping a journal is a great way to notice your thoughts and recap the day. However, if you want to use your journal to cope with the wintertime blues, then you need to intentionally journal for positivity.
Journaling for positivity is different from journaling in general. You have a clear purpose and are using your journal to shift your mindset. This may mean that you need to restrict your parameters or use a particular prompt to get you started in the right direction.
If you're short on time, consider writing a "gratefulness list". Quickly jot down 3 - 5 things you are grateful for – bonus points if they relate to winter! This may be as simple as "I'm grateful to spend more time with my family during the winter nights", or more complex like "I'm grateful for winter's regenerative effect on the world". Explore these ideas as much as you wish and don't be afraid to repeat them if you have to.
If you have 10 - 15 minutes, you may enjoy writing guided poetry. Try writing a haiku or sestina that uses the winter season as inspiration. If this feels like too much, try to write a few rhyming couplets that hinge on words like "winter" and "positivity", or activities like "knitting" or "reading".
Journaling for Stress Relief
Some folks find winter stressful. Without the long daylight hours, you may find it difficult to get everything done or find that the rising cost of energy leaves you feeling stressed out. If you associate winter with stress, you may wish to keep a stress-busting journal.
Journaling helps you manage stress. When journaling, you become more aware of your thought patterns and can see faulty or damaging ideas you have about yourself. You can reflect on these ideas, and try to shift your focus away from harmful thought patterns.
Journaling can also help you plan. There's a reason why everyone from Arianna Huffington to Thomas Edison journal. A good journal is a great way to plan for the future and forecast future obstacles and challenges. Writing down your worries can help put them into perspective, too. A few simple lines can help that midterm feel more manageable or help you keep a better budget if you're stressed about energy bills.
When to Get Diagnosed
Journaling is a great way to overcome the minor challenges and tribulations you face during the winter months. However, SAD is a serious condition that can take a real toll on your mental health.
If you suspect that you have SAD, consider reaching out to a medical professional who can diagnose you. A SAD diagnosis ensures that you have access to treatment options like light therapy, CBT, and medication. Medical professionals can also recommend lifestyle changes, and you can track the efficacy of your treatment by recording your thoughts and feelings in your daily journal.
Prompts
You may find the idea of journaling alluring, but quickly find that the pressure of a blank page puts you off. Fortunately, there are plenty of writing prompts to help you overcome writer's block and start your journal off on the right foot.
Prompts for your winter journal don't have to be complex or convoluted, consider prompts like:
What's your favorite memory associated with winter? How did you feel? Who was with you?

Watch a movie or TV show set in winter – what were your favorite scenes?

Find quotes about winter by your favorite author. Expand on their writing and try to add your own insights.

What makes you feel cozy during the winter? Hot chocolates? Blankets?
These prompts are designed to shift your perspective and help you see the positives that winter brings. Consider changing the prompts from time to time, and include a short gratefulness list when you're short on time.
Conclusion
Everyone gets the winter blues from time to time. However, a positivity journal can help shift your mindset and help you see that "winter is the king of showmen". Be sure to give yourself a clear prompt before you start writing and focus on all of the benefits and beauty that winter brings.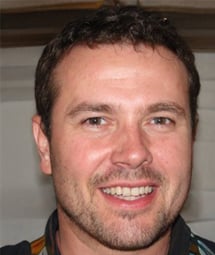 Author bio: Miles Oliver is an independent writer with a background in business and passion for psychology, news, and simply helping people live happy and fulfilled lives. He has lived and traveled all over the United States and continues to expand his awareness and experiences. When he is not writing, he is most likely mountain biking or kicking back with a cup of tea.
Journaling Power Revolution Series