A quote attributed to Wayne Dyer, urges people to not die with their dream, their purpose still inside them.
FEAR is quite possibly the most destructive force against peace of mind, hope, and stepping out onto an uncharted path. Or perhaps you followed a path in the past and stalled at a certain point. Many people take this time of year to reflect over the passing year and make resolutions for living differently as they enter the new year. This year has given us even more opportunity for self-exploration as we sheltered-in-place. Reports abound about the speed at which people abandon their resolutions, some of whom never start. For some, the result is feelings of failure and hopelessness. This year consider a different approach to your goals.
Origins of FEAR
FEAR comes from many places. Some fears arise from within via our experiences. We learn quickly in some situations, and more slowly in others what is or is not good for us and seek ways to prevent similar situations in the future. Outside forces such as the media, movies, books, magazines, blog posts, social media, and well-meaning family and friends also influence our perspective. They may share stories about people who embarked on a new endeavor but encountered an obstacle or challenge. People in their circle may have declared it a sign of certain doom, a projection of their own FEAR onto you.
Fear also arises out of a lack of foundational elements to get started: 1) A pattern of chronic fear resulting from any number of reasons; 2) Your threshold for risk is low. You may shy away from anything containing an unknown element, such as a guaranteed outcome; and 3) This is critical—you do not have the resources you need—knowledge, information, guidance, support. Just how did they push through that period and other blocks to their progress and continue to move forward? Also, they do not talk about the people who believed in them along the way and mentored or otherwise provided support.
When Fear Is Not So Good For You
Fear is detrimental when it hijacks your courage and belief in yourself to move forward. The feeling can trigger physical responses such as panic attacks, headaches, nausea, and cold sweats. It sends you reeling and your only thought is to get out of the pain or avoid it altogether, even if it means abandoning your dreams. No matter what stage. You may have signed a contract or otherwise entered into an agreement with someone and then through the lens of fear, you backed out, sometimes at great loss, forfeiting whatever investment—time, money, equipment, resources, relationships, self-worth—you had already produced.
My Stories
At age twelve, I wrote a song I thought to be quite beautiful and meaningful. I had not tried to play it on the piano, but I heard it in my head, loud and clear. I found a song-writing contest in a magazine. With great excitement, I told my father. A visiting friend of his told me about his sister from whom a song was stolen under similar circumstances. He and my father talked me out of it.
At age forty-five, I had an opportunity to return to school to earn my bachelor's degree. I hesitated because of my age. A friend referred me to a friend of hers and told me to call with no agenda—just chat. During our conversation, the woman told me three things: 1) She had just graduated with her bachelor's degree, 2) She would be returning in the fall to begin work on her master's degree, and 3) She was seventy-six years old. I knew I could do it.
Over the years, I have had good—really good—ideas for starting a business. I possessed many innate skills necessary to develop my dream, but I lacked the most important ingredient—after belief in myself and my idea—the clue to how to begin. I no guides or mentors or models to follow. Further down in this article you will read why this is so important.
One of my uncles, inspired by his grandson's degree in computer engineering, enrolled in a degree program and, at the age of ninety-four, graduated with a computer engineering degree.
The Upside of Fear
Fear can be good for you. You can harness fear and use its energy which boosts your self-compassion, and motivates you keep going with a renewed attitude of "I got this." This article is filled with tips to help you sort fears on paper and learn which ones are truly obstacles and which ones you can work with to your benefit. Challenge them with positive "What if…?" and see what comes up.
The Power of Self-Talk
Most of us have experienced these self-messages that trigger fears as some point in our lives:
"I'm not enough—educated, trained, credentialed, smart or savvy, experienced, financially set. You can add your answers to complete the sentence." Check out these three YouTube videos—in the order shown—of Scottish singer Susan Boyle:
Susan Boyle First Audition Britain's Got Talent
Susan Boyle Wins GOLDEN BUZZER on AGT
Susan Boyle "Who I Was Born To Be"
"I'm too old/young." (see above) The same applies if you think you are too young. I worked with a man who became a published author at age eighteen. I know of other people who began writing stories at age eight.
"I'm afraid of the responsibility that comes with success."
How can you use what you learned from previous disappointments to begin again? Life is neither all ups nor all downs. However, life can dole out a tremendous amount of emotionally crippling situations, making recovery and rebounding difficult. It may take a while to glean the nuggets of wisdom produced by those events.
There is a way through the black cloud-wall of fear created by you and others to keep you safe—from everything and everybody, including yourself. When a dream is important to you, not fulfilling it takes an emotional toll, a gnawing at you that will not go away.
Think of something you wanted in 2020, or even long time ago with or in addition to considering the effects of COVID-19. If fear is a long-standing emotion for you, perhaps look at your pattern of fears throughout your life, entirely unrelated to the pandemic. You may have faced some truly frightening, disheartening experiences and situations bringing heartache and strife into your life and the lives of others. Do not discount your experiences and your feelings. They are real and they are valid.
Grab Your Journal
(You knew this was coming, didn't you? Of course, you did. It's why you're here.)
At the beginning of the entry, perhaps in a bright ink color, marker, crayon, etc., write what you want to do in no more than five words.
Write a paragraph or two about why this endeavor is meaningful for you.
List the reasons for not reaching your goal.
Now, write in all capital letters: FEAR.
How did fear stop you from pursuing a dream in 2020 or earlier in your life?
List ways you can contradict each fear.
Write a list of skills and attributes you have that will contribute to your success and what makes them important.
Write down skills you need to add to your credentials.
As you think about 2021, what take steps—even tiny ones— will you take toward your dream so you can step out in courage, enthusiasm, and boldness?
What do you need to be bodacious?
What obstacles are in your path?
Who can help you?
Now, write a mantra, affirmation, or favorite quote. Put it in a place where you can see it as you write the next step. Repeat it often every day. With the encouragement of your quote, write alternative self-compassion statements to each of the points above.
You are facing a new year with a purpose and a plan rather than blind enthusiasm. May 2021 be the start of a flourishing new you who sees the bright blank slate of possibility and opportunity.
Be well. Stay safe. Keep journaling, always. I would love to have your Comments, telling me how your journaling practice is going.
Billie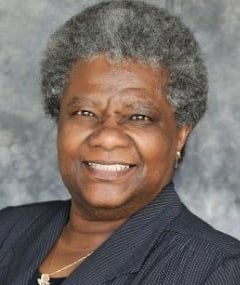 Billie Wade, a lifelong journaler, believes people are precious, sacred, resilient, and stronger than they know. She created Journaling to Heal, LLC which helps people discover the power of writing in their process of recovery from emotional stress and trauma. Visit her at www.billiewade.com and find more of her writing on www.dmpcc.org/billie where she writes a monthly newsletter column for Des Moines Pastoral Counseling Center.