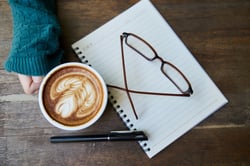 The digital era has knocked at our doors and we've welcomed it immediately. Along with the change in technology, business, and communication, people have also started to "adapt" their habits and hobbies according to "what's popular". Something that's clear: writing is not a popular activity.
This is mostly because the present educational system is teaching most students that to write means to hustle. Writing means well-researched essays, papers, and other complicated and hard things. Obviously, the millennial and the Z generation have become less and less interested in practicing this activity on their own.
However, if we look at some of the benefits that writing brings into our lives objectively, we shall realize that this interesting activity isn't something that we have to be afraid of doing. Instead, I believe we should embrace it for the simple fact that it effectively improves our personal selves.
Let's take a quick look at the reasons why writing is a perfect hobby not just for graphomaniacs and bookworms, and see why it might be a perfect activity even for you!
1. Writing Helps You Relieve Negative Feelings
Writing can help you to overcome even the toughest moments of your life. Even if you have feelings of loneliness, anxiety, or sorrow, journaling will help you feel better. This simple activity has been proven to bring countless benefits for the human brain.
One of the simple reasons for its positive outcomes is that you're pouring all your hidden and suppressed emotions on the paper. This will give you a sense of relief. Once you make it a habit, it's going to start to be easy.
You'll write your feelings and thoughts each day, and by doing so, you're going to be able to analyze it later. You'll have a feedback to consider and make changes upon, and that's something that could really help you live a healthier and happier life
2. You Never Know Where It Takes You
If you decide to make writing a habit, you'll ultimately start to enjoy it more and more. It's obvious. When we get better at something, we like start liking that activity even more.
"If you turn writing into a habit and passion, you may as well start writing your own book. It could be about anything, and with any purpose in mind. Some would like to earn money by selling copies. Others might just write something they're truly passionate about. It doesn't matter what is the reasons, a book (or more) will represent your legacy," says Michael Merkel, Writing Coordinator at Aussie writings.
That's a great perspective and one that has led many people towards success. Nevertheless, having writing skills can help you with different professional matters. For example, some companies might require you to be able to write efficiently in order to join. You never know where this skill will help, but be sure that it'll
3. You'll Become a Better Communicator
Since I started writing, I do no longer stop while explaining my ideas. Moreover, I can find my ideas much quicker, and I'm able to explain them pretty well compared to how I used to do before. Writing is not an easy activity, even though it might be relaxing and annoying at the same time.
Putting words on a paper looks easy, yet when you have to build something bigger than just a few pages, you'll start to feel what it actually feels to write. That mental effort is extremely beneficial for your communication abilities.
The more you write, the more words, expressions, and idioms you learn. Moreover, you'll be able to combine your improved vocabulary with the efficient oral communication that will be so easy to perform. If you never felt it, you must start writing more. You'll feel it very soon, and the results will be quite observable. Yet, if you don't believe me, here's a study that confirms my entire theory.
4. It's Very Good for Your Brain
Oh, the mental benefits. Everyone's looking for benefits nowadays, yet many people don't know where to look. Simple activities like writing can be an effective solution for training your cognitive functions and not only. Before listing a few of the benefits that writing can generate, I feel obliged to tell you that only the consistent habit of writing will actually create an impact:
It makes you a better learner
It reduces stress and anxiety, and can even save people from depression
I could go on and on, yet I'll stop and emphasize that no matter how much more benefits writing brings, the ones mentioned above should give you enough reasons to pick up this wonderful hobby and make it a habit. Just try for a period of time and notice the results. You'll brain will thank you so be sure to notice it.
Conclusion
If you thought that writing was something only bookworms and graphomaniacs enjoyed, now you know that you're terribly mistaken. Many people write, and they're doing it because it helps them with something. Start doing the same and begin experiencing the amazing benefits that this complex activity brings.
About author: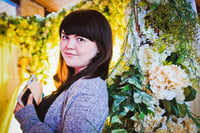 Olivia is a journalist who always tries to see the bright side of things. She likes to inspire people in her writings and enjoy a mysterious beauty of twilight. Connect with her on Facebook and Twitter.