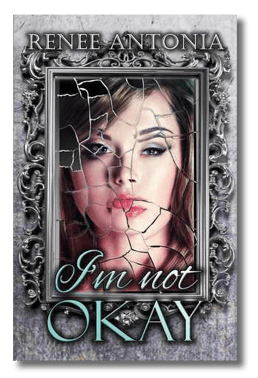 CreateWriteNow is pleased to host Renee Antonia and her heart wrenching yet hopeful story of anxiety disorder, 'I'm not Okay', as part of her WOW-WomenOnWriting Blog Tour.
Mental Health can affect many things in your life. It can change how you feel about something, it can change what you do, and it can change your relationship with other people. From my own experience, I knew that my anxiety and depression was not something that I can openly talk about with my family or friends. I didn't even know what their reactions would be, but I thought that they wouldn't be good. So, because of that, my relationship with everyone that I knew changed.
It wasn't an abrupt change, but more gradual. By me not telling them that I was suffering from anxiety and depression, I was lying to them. And once I lied to them about that, I had to lie to them about other things. If they asked how I was doing, my answer was always, "great." If they wanted to go out, but I was in the middle of a panic attack, I told them I was busy writing. I started to lie about everything because my mental health was such a big part of my life, and I couldn't tell them about it.
It destroyed a lot of my relationships. Friends got tired of me bailing every weekend, and my family was tired of me locking myself in my room for days on end. After years of this, I finally decided to tell everyone about my anxiety and depression. Then everything changed again.
I was as open about my mental health as I could be. I didn't share everything with them, but I shared more than I ever had before. I was proud of myself, and to my surprise, so was everyone else. They were happy that I felt comfortable enough to go to them, and for the first time I didn't feel this overwhelming pressure to be perfect around everyone. As amazing as it was for everyone to be happy about me confiding to them about my anxiety, the dynamics of my relationships with them changed.
I was still Renee, their friend, but now I had anxiety. Suddenly I was someone who they had to take care of. I was constantly being asked if I was okay, and after a while, I felt obligated to say yes. I regretted telling them about my anxiety. However, this was when I realized that I wasn't giving the people in my life the benefit of the doubt.
They were all treating me this way because I didn't tell them what I wanted from the relationship with them. I didn't let them know that I didn't want them to worry about me or coddle me, and that was my mistake. Once I let everyone know what I needed and wanted from them, the relationships grew.
When you are struggling with mental health issues the thought of letting anyone into your life is terrifying. Explaining your mental illness can feel demeaning and make you feel like you are nothing more than that disorder. But, that isn't true. Having expectations for a relationship only works if you share with the other person what they are. I wanted everyone to treat me normal, but I never told them that. I never explained to them how my anxiety works and what they should expect from me, and because of that I wasn't giving them what they needed to help me when I needed it.
Mental health can drastically change your relationship with people, but if you are as open as you can be, the changes won't be as harsh. Mental illness can take so much out of you, and having a strong support system to be there for you when you need it is necessary. Don't be afraid to tell people what you're going through, and do not be afraid to tell them what you want and need from them as a friend or a family member.
About the Book:
When she wakes up in the morning, the first thing that goes through Alejandra's head is whether or not she will be forced into another anxiety inducing situation. The struggles of being a young adult living with an anxiety ridden brain becomes too much for Alejandra to deal with. So, with the help of her friends, she forces herself out of the bubble her anxiety has placed her in. She learns to conquer the fears she once thought would destroy her and learns to rely on herself more than she ever has.
Print Length: 203 pages
Genre: Young Adult Fiction
Publisher: BookBaby (June 24, 2017)
ISBN-13: 9781483598062
Buy now on: Amazon, Barnes and Noble, and Apple iTunes.
Author Bio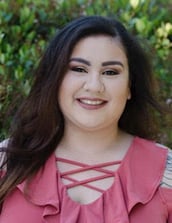 Renee Antonia grew up in the Los Angeles area with four siblings and two wonderful parents. Having such a strong support system enabled her to decide who and what she wanted to be. However, this question haunted her for years, because she couldn't quite pinpoint what exactly she saw herself doing for the rest of her life. She began to read a lot, hoping to find inspiration between the pages of a book.
It was at this time that she realized one thing. She loved sharing, reading, and writing. Renee decided that she wanted to be a writer, and since that day, she has taken any steps necessary to achieve that goal.

You can find Renee Antonia at:
Website: www.writingsbyrenee.com
Instagram: Instagram.com/renee_antonia_
Pinterest: Pinterest.com/writingsbyrenee