CreateWriteNow is pleased to host Fiona Ingram's guest blog post writing about how to develop characters children can relate to as part of her WOW-WomenOnWriting Blog Tour for her children's book 'The Temple of the Crystal Timekeeper'.
Why are some characters so memorable that they live on many years after the first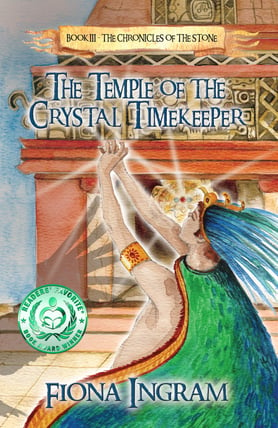 publication? Parents of youngsters will no doubt still remember their beloved children's classics, and many of the characters that populated the pages of their favorite books. Every children's author wants the same scenario for their characters; to live on in the memories of generations of children. How does one achieve this? By making the characters real, alive, and believable, people the young reader can identify with. There are a few vital steps to this process.
Know your characters inside and out. This can be easier if you are basing your characters on children you know, or people you have encountered. When I wrote my first Middle Grade adventure, The Secret of the Sacred Scarab, I wrote it for my two young nephews whom I knew inside out and based the two young heroes on them. Other adult characters I based on myself (their aunt), their grandmother (Gran), and since we were on a tour in Egypt, we met loads of interesting people who very quickly became part of the adventure by inspiring me.
Names are important, but my advice is to keep them simple for the most part. Then when you do have a memorable character, you can play around with an appealing name, one that informs young readers more about the character themselves. In my books I settled on simple but meaningful names for my heroes, Adam and Justin, and later in Book 2: The Search for the Stone of Excalibur, my adopted daughter who was the inspiration for the young girl character of Kim chose the name herself. Just a personal quirk, I find that if you have shorter names then action scenes are easier and flow better.
Young readers are more likely to be interested in stories about kids either their age or a bit older, so weave your story around child characters that a real kid could very easily meet and interact with. Of course, your young characters will interact with adults because in any children's book, adult or parental figures are usually necessary to facilitate transport/food/shelter etc. In my MG series The Chronicles of the Stone, the young heroes (Adam, Justin and Kim) need the boys' Aunt Isabel and their friend, the Scottish explorer and adventurer James Kinnaird, to get them to each exotic locale where the adventure unfolds. Thereafter I try to get rid of the guardians asap. The heroes rely on themselves and another child/children their own age or thereabouts to help them solve the mystery, overcome dangers and difficulties, and be their guide. Developing a character from a completely different culture or environment is challenging, but kids are kids and the basics remain the same of how they think and interact.
What do your heroes look like? I have very strong images of my nephews and daughter who inspired the characters so that comes out in my writing. For secondary, and adult characters, I spend time imagining them in how they dress, move, walk, talk, and create movie scenes in my head of them in action. Young readers are very visual and if you, the writer, can see your characters in your imagination, and describe them while writing, your readers will be able to see them while reading.
Personality is important and very useful in defining the characters. I have a few quirks that come out in my heroes, things that define them, and I try to give secondary characters their own quirks too. These can include physical traits, emotional fears, favorite phrases, special talents, pet words, how a character reacts under stress, etc.
Keep the dialogue realistic and the vocabulary understandable. But don't be afraid to toss in the occasional big word. Kids love to be tested and to learn new things. Make sure the plots and themes are appropriate for the age group. I write for MG readers so there's lots of action, adventure and escaping from danger, but no gore or cruelty, and all's well that ends well.
Kids also identify with likeable characters and ones they can emulate or who have qualities they admire. The character need not be perfect but should have qualities that redeem them in the eyes of young readers.
Honesty creates realism. Young readers need to relate to the young heroes they are reading about and this is possible when they see their fictional heroes experiencing what they either have experienced or know about. They enjoy reading about things that they can understand and perhaps nod their heads while reading. Have your characters been bullied at school and how did they overcome it? Is a character afraid of something tangible or emotional and must confront it? When young readers see a character overcoming a problem they can relate to, they connect with the character even more.
No matter if your story is set in a fantasy world, the real world, or outer space, characters will experience the same issues, problems and blocks as any real living person. How they do this will give the character a special appeal for young readers who will see that the character is flawed and human, just like them, but that with the right will and attitude, obstacles and hurdles can be overcome, and problems resolved in a positive way.
The Temple of the Crystal Timekeeper Book Summary
A plane crash! Lost in the jungle! Hunted by their old enemy, will Adam, Justin, and Kim survive long enough to find the Third Stone of Power? With only a young boy, Tukum, as their guide, the kids make their way through the dense and dangerous jungle to find the lost city of stone gods, where the Stone of Power might be located. River rafting on a crocodile-infested river and evading predators are just part of this hazardous task. Of course, their old adversary Dr. Khalid is close behind as the kids press on. But he is not the worst of their problems. This time Adam will clash with a terrible enemy who adopts the persona of an evil Aztec god, Tezcatlipoca, and is keen to revive the ancient tradition of human sacrifice. Adam, Justin, and Tukum must play a dreadful ball game of life and death and maybe survive. Will they emerge alive from the jungle? Will Dr. Khalid find the third Stone of Power before they do?
Print Length: 318 Pages
Genre: Middle Grade Fiction, Adventure
Publisher: Bublish, Incorporated (November 2017)
ISBN: 978-1946229465
The Temple of the Crystal Timekeeper is available to purchase on Amazon.com.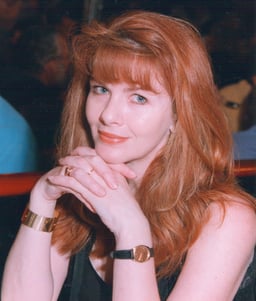 Author Bio
Fiona Ingram is a children's author, but up until a few years ago, she was a journalist and editor. Something rather unexpected sparked her new career as an author—a family trip to Egypt with her mother and two young nephews. They had a great time and she thought she'd write them a short story as a different kind of souvenir…. Well, one book and a planned book series later, she had changed careers. She has now published Book 3 (The Temple of the Crystal Timekeeper) in her middle grade adventure series Chronicles of the Stone, with many awards for the first book,
The Secret of the Sacred Scarab, and a few for Book 2, The Search for the Stone of Excalibur, and one already for Book 3! She also teaches online novel writing for aspiring authors and she finds that very satisfying. Relaxation time finds her enjoying something creative or artistic, music, books, theatre or ballet. She loves doing research for her book series. Fiona loves animals and has written two animal rescue stories. She has two adorable (naughty) little dogs called Chloe and Pumpkin, and a beautiful black cat called Bertie.
You can find Fiona at:
Website: www.chroniclesofthestone.com
Twitter: http://twitter.com/FionaRobyn
Author Site: http://www.FionaIngram.com
Blog: http://fionaingramauthor.blogspot.com
GoodReads: https://www.goodreads.com/author/show/2868182.Fiona_Ingram
If you want to learn how journaling can help you tackle life's challenges and stresses in your life, please download the free eBook, The Journaling Guide to Manage The Stress and Strains of Life.
Journaling offers a special kind of magic to writers. Our self-paced journaling course, 14 Days of Journal Magic for Writers, can help you use journaling to boost your creativity and hone and strengthen your craft.