A few years ago, I embarked on a solo, cross-country adventure. The trip came on the heels of the end my marriage, at a time when I felt completely directionless and broken. My new beginning involved buying a Sprinter van, paring down my possessions to only what would fit inside it, and then setting out on an open-ended journey to redesign my life.
It was during that time of uncertainty that I turned to my journal to find the strength to begin again. Its blank pages offered a clean slate to imagine new possibilities for my future. Journaling helped me explore options I'd never considered before, and it offered me a safe place to manage the waves of intense emotions that came without warning.
In my memoir Go: One Woman. One Van. A New Beginning I describe the experiences and insights I encountered on the road, and how I discovered that I was stronger and more resilient than I thought I was.
**"Every moment is a fresh beginning." —T.S. Eliot**
Merriam-Webster defines resilience as the "ability to recover from or adjust easily to misfortune or change." People who are resilient tend to bounce back more quickly from life's disappointments. But more than anything, that time in my life taught me that resilience is a skill that can be learned and honed, and that new beginnings require a great deal of it.
The truth is endings are inevitable. No matter how hard we try to avoid them, most of us will navigate many disappointments over the course of our lives. And while some endings come unexpectedly, we get to choose how we experience them.
Journaling offers a simple way to prepare for new beginnings, and there are many ways you can use your journal to move through difficult times. Here are just a few examples:
Assess Your Needs
When facing a new beginning, it's important to assess your needs. Your journal can help you uncover what you need at any given moment. Change can feel paralyzing, and knowing what you need when life feels heavy is crucial.
In my own life, one of the most helpful journal prompts that I turn to over and over again is this: _"What do I need right now?"_
By answering that simple question, I can then determine where and how to invest my time and energy for the greatest impact, especially when my energy capacity is low.
Journal Prompts:
What do I need right now?
What is one thing I could do to improve the situation?
What needs to happen today to keep things afloat?
Express Your Emotions Freely
Grieving is a natural response to endings, and journaling can be an effective outlet for the strong emotions that come along with them. Rather than ignoring or suppressing your emotions, look for healthy ways to release them.
Giving yourself the space to grieve and process all of your emotions makes it easier to accept that change has occurred. And while grieving can be uncomfortable and complex, the process is rarely linear. Most people move in and out of the various stages of grief; it takes as long as it takes. And if you find that you're struggling with managing your emotions, be sure to connect with a therapist who can help you process them more objectively.
Journal Prompts:
How do I feel in this moment?
How is my physical body responding to the situation?
What am I feeling?
Accept What Is
The most difficult thing about change—especially change that comes without warning—is that we're rarely able to answer the one question we so desperately seek: Why? While that question is almost always unanswerable, journaling can often help you find meaning in life's difficult moments.
Byron Katie's book Loving What Is changed everything about the way I saw my situation. I hadn't realized that I had a choice in how I interpreted things that happened in my life. And as I moved to toward acceptance, that's also where I found peace.
Journal Prompts:
What is true about the situation?
What can you take from your experience?
What patterns have emerged as a result?
Get Clear About Your Desires
Journaling can help you gain clarity about your desires, reconnecting you with your life's purpose and reminding you of your innate gifts and strengths. Getting clear about your desires helps you get realigned with what's most important to you, so you can map out specific goals to bring your desires into reality.
Journal Prompts:
What's possible for me right now?
How do I want to experience my life moving forward?
What do I desire for my future?
What do I want to come of this?
Take Inventory of Your Resources
Taking inventory of your resources is helpful, especially when you're facing life-changing decisions about your future. Your journal can help you see what you have to work with, which makes the decision-making process easier. Consider all of the resources you have available to you—financial resources, social resources, and any helpful knowledge or skills you possess.
Journal Prompts:
What is available to me right now?
What financial resources do I have available?
Which of my skills would be useful?
What social resources do I have available?
Plan Your Next Steps
Once you've taken inventory of your needs, desires, and resources, you'll be better prepared to map out a clear plan for moving forward. For each of your goals, consider the steps you'll need to take in order to move closer to them. Remember that you can always course correct as you go.
Journal Prompts:
What is one thing I can do right now to move forward?
What needs to happen next to move me closer to my desires?
What are you ready to do next?
Conclusion
If you're facing a new beginning of your own, journaling can help make your transition easier by giving you a safe place to experiment with new possibilities in your mind. There's no need to rush the process. With each step forward, you'll moving closer to where you're supposed to be.
**Every day is an opportunity to begin again**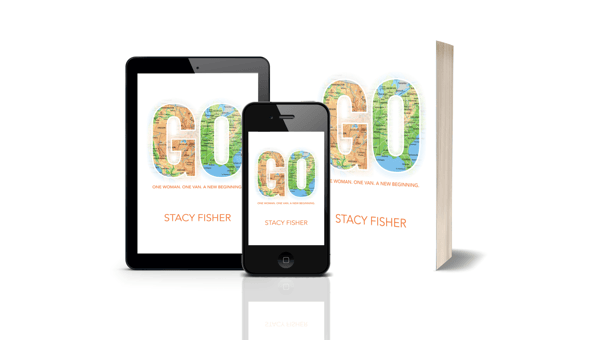 Information contained in this article is for educational purposes only and should not be interpreted as providing or replacing medical advice, diagnosis, or treatment.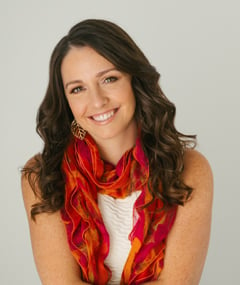 Author bio: STACY FISHER, RDN, LD, CDCES is the founder of LivingUpp™, a lifestyle design company that teaches women how to use a self-care planning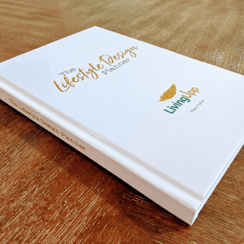 system to create more ease and better health. She is a registered dietitian and lifestyle coach with 20+ years of experience in the healthcare industry, where she's worked with large companies such as Dell, Boeing and Nike. Stacy is the author of Go: One Woman. One Van. A New Beginning and The Lifestyle Design Planner, a flexible life organizer for high-achievers who value self-care and simplicity.