There's a lot going on in the world right now. Over the past few months, families and
communities around the globe have experienced abrupt changes, unexpected challenges, and big life transitions. Under stressful circumstances, it's natural to experience a wide variety of emotions. But if left unaddressed, negative emotions can take a toll on your health. For that reason, it's important to have healthy outlets for intense emotions.
Journaling is one way to process and release strong feelings and emotions. Sadness, fear, surprise, disgust, anger, and shame are among the most common. Finding effective ways to work through your emotions is an essential component of a holistic self-care practice.
What Are Intense Emotions?
Merriam-Webster defines an emotion as "a conscious mental reaction subjectively experienced as strong feeling usually directed toward a specific object and typically accompanied by physiological and behavioral changes in the body." While there's still some disagreement among experts about the difference between feelings and emotions (or if there's a difference at all), it's safe to say that both contribute to our quality of life. Emotions can be messy, confusing, and unpredictable, and it's important to recognize that we experience them not just mentally, but also physically. When you have healthy outlets for your intense emotions, preventing them from lingering longer than necessary, you can return to a
balanced state of calm more quickly.
What Happens When Intense Emotions Linger
Emotions are natural responses to our life experiences. And while there's nothing inherently wrong with expressing emotions (even the negative ones), when intense emotions linger for long periods of time, our physical bodies are forced to react. Heightened emotions can lead to rapid heartrate, increased blood pressure, and even digestive problems. Stress has been associated with hypertension, weight gain, and unhealthy coping strategies, like drinking excess amounts of alcohol or using substances to relax or sleep. Without a healthy release valve for your emotions, you're at increased risk for chronic health conditions, such as heart disease, stroke, and depression.
Why Journaling Can Help
Journaling offers a positive outlet for intense emotions, helping you to manage your stress in a healthy way. Here are just a few of the benefits associated with journaling:
Safe Space
The pages of your journal offer a safe place to explore your feelings and emotions without judgement. Simply getting your thoughts out of your mind and down onto paper can help you better understand what you're experiencing.
Objectivity
Journaling allows for objective observation, giving you the opportunity to explore the possible reasons behind your emotions. For example, if you experienced an intense reaction to something a colleague said, you can explore the reasons behind it. By using a simple journal prompt, like Why did I respond that way?, you can begin to uncover the triggers that led to your response. In short, journaling can help you uncover the reason behind your emotion.
Privacy
Your journal is a collection of your private thoughts, which means you're under no obligation to share them. Some people choose to toss out their journals once they've collected their thoughts, and some choose to hold onto it for future reference. Journals are learning tools, offering us great insights into our thoughts, behaviors, habits, and patterns.
How to Journal Your Emotions
Here are some tips for journaling your intense emotions:
Name the Emotion or Feeling
Identify exactly what you're experiencing. Here are some examples that may help you describe your feelings and emotions more accurately:
Accepting
Affectionate
Afraid
Aggravated
Agitated
Aloof
Amazed
Angry
Annoyed
Anxious
Apprehensive
Ashamed
Bitter
Blessed
Blocked
Bored
Brave
Breathless
Calm
Caring
Centered
Cold
Compassionate
Concerned
Confident
Confused
Connected
Constricted
Content
Courageous
Cranky
Curious
Cynical
Daring
Delighted
Depleted
Depressed
Despair / Sad
Despondent
Determined
Disappointed
Disconnected
Discouraged
Disdain
Disgruntled
Dissatisfied
Distant
Disturbed
Drained
Eager
Ecstatic
Edgy
Electric
Embarrassed
Empathy
Empty
Enchanted
Encouraged
Energized
Engaged
Enthusiastic
Exasperated
Excited
Exhausted
Expanded
Expectant
Fascinated
Fearful
Fortunate
Fragile
Frazzled
Free
Frightened
Frozen
Frustrated
Fulfilled
Full
Furious
Gentle
Gloomy
Graceful
Grateful
Grouchy
Grounded
Guilty
Happy
Heartbroken
Heavy
Helpless
Hesitant
Hollow
Hopeful
Hopeless
Hostile
Hot
Humbled
Humiliated
Impatient
Incapable
Indifferent
Inspired
Intrigued
Invigorated
Irate
Irritated
Isolated
Itchy
Jumpy
Lethargic
Lighthearted
Listless
Lively
Lonely
Loving
Lucky
Melancholy
Moody
Mortified
Moved
Nauseous
Nervous
Numb
Open
Optimistic
Outraged
Overwhelmed
Paralyzed
Passionate
Patient
Peaceful
Perplexed
Pissed Off
Playful
Powerful
Powerless
Present
Prickly
Queasy
Radiant
Radiating
Rattled
Reflective
Refreshed
Rejecting
Rejuvenated
Relaxed
Reluctant
Remorseful
Removed
Renewed
Resentful
Resigned
Resistant
Restless
Rigid
Safe
Satisfied
Scared
Self-conscious
Self-loving
Sensitive
Serene
Settled
Shaken
Shaky
Shocked
Skeptical
Slow
Smooth
Soft
Sore
Sorrowful
Sorry
Still
Stressed
Strong
Suffocated
Suspicious
Sweaty
Teary
Tender
Tense
Terrified
Thankful
Thrilled
Touched
Trapped
Trusting
Twitchy
Uneasy
Unhappy
Unsettled
Unsure
Upset
Useless
Vibrant
Vulnerable
Warm
Weak
Weary
Withdrawn
Worried
Worthless
Worthy
Be Honest
If you're angry, journal the details about your anger. If you're sad, journal the details of your sadness. Pour the facts of the situation, along with your perceptions about them, onto the pages of your journal. This process will help you uncover more details about your emotions. Be sure to include information about what it feels like in your body physically as well. It's common to experience nausea, tightness, warmth, and other physical symptoms when you experience intense emotions.
Choose a Healthy Response
Consider what might help diffuse the strong emotional response. Self-care strategies, such as exercising, getting enough sleep, talking with a friend or therapist, meditation, and prayer can be extremely helpful. Experiment with different approaches to find the ones that are most effective for you.
Determine Next Steps
If you're still struggling to make sense of your feelings, or if you notice they are lingering without relief, seek help from a trained counselor or therapist who can help you sort through your thoughts on a much deeper level. Sometimes having another perspective can make all the difference when it comes to moving forward.
Journal Prompts
Here are some journaling prompts to help you uncover more details about your experience:
What led to the emotion?
Write down all the details about the situation. Consider what led to the feelings you're experiencing. Was it something someone said? Did you get sufficient amounts of sleep the night before? Was it a situation where you felt overwhelmed or powerless? Was this the first time you experienced the emotion in this situation or with this person? Was there a history or pattern of repeated events that led to the intense emotions?

When have I experienced something similar?
Think back to another time when you experienced something similar? What was similar about that situation and this one? What are the common threads? Consider the people, timing, circumstances, and subject matter. By comparing past experiences with current ones, you may be able to uncover some patterns, which can help you predict how you might respond in future situations.
What do I want to come of this?
When you've come to a place when you're able to, turn your attention toward the positive outcome you desire. Consider what you'd like to see come of the situation. What are the lessons you can take from the experience to move forward? What's the best-case scenario? Consider also the actions you could take to improve the situation.
Conclusion
Journaling is an effective way to manage intense emotions, especially the negative ones. Having a healthy outlet is critical when it comes to diffusing strong emotions. Managing your emotional energy in a healthy way can prevent negative health consequences and protect your well-being.
Information contained in this article is for educational purposes only and should not be interpreted as providing or replacing medical advice, diagnosis, or treatment.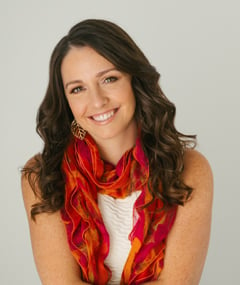 Author bio: STACY FISHER, RDN, LD, CDCES is the founder of LivingUpp™, a lifestyle design company that teaches women how to use a self-care planning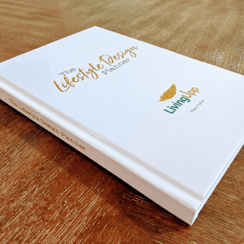 system to create more ease and better health. She is a registered dietitian and lifestyle coach with 20+ years of experience in the healthcare industry, where she's worked with large companies such as Dell, Boeing and Nike. Stacy is the author of The Lifestyle Design Planner, a flexible life organizer for high-achievers who value self-care and simplicity.