As a registered dietitian and certified diabetes care & education specialist, I've worked with clients for the past 20 years to help them create healthier habits, and I know just how uncomfortable it can be to move away from familiar routines.
Managing diabetes ranks right up there with some of the most complex medical conditions, and it requires a lot of detective work. But thorough investigations are needed to uncover root causes, links, and patterns when it comes to the ebbs and flows of blood sugar management.
Diabetes is on the rise. A 2021 report released by the CDC suggests that more than 10% of Americans are living with diabetes, and it's been estimated that there are 7 million more who have yet to be diagnosed.
Additionally, 1 in 3 U.S. adults have prediabetes, a condition that often precedes diabetes. According to experts, 70% of those with prediabetes will eventually develop diabetes if left unaddressed.
But the good news is, there are ways to reduce your risks. And if you're already living with the condition, there are also ways to prevent the complications associated with uncontrolled diabetes. Self-care is a critical part of diabetes self-management.
7 Self-Care Behaviors
The American Association of Diabetes Educators (AADE) first released the AADE7 framework in 1997, which consists of seven self-care behaviors that are essential for the effective management of diabetes.
The AADE7 Self-Care Behavior framework includes:
Healthy Eating
Being Active
Monitoring
Taking Medication
Problem Solving
Healthy Coping
Reducing Risks
It's easy to see how journaling may offer additional insights to help improve diabetes self-management, specifically when it comes to monitoring, problem solving, and healthy coping.
Benefits of Diabetes Journaling
While journaling is often used by mental health therapists, it isn't as widely used by other healthcare professionals. However, it may offer some physical health benefits as well.
Here are just a few ways journaling can help:
Greater Self-awareness
When life gets busy, it's easy to get stuck in our daily routines. But that makes it difficult to notice subtle changes. Keeping a journal increases your self-awareness, which can help you identify areas of your life that may need more of your attention.
Better Data
Your healthcare team relies on data to diagnose your symptoms and recommend the best possible treatments. Without good data, your outcomes may not be as optimal as they could be. Better data leads to better care, and when you take the lead on collecting additional data for your team, that means you'll be able to make better health decisions, too.
Earlier Intervention
Using your journal to collect data will also help you identify changes in your health earlier, which will help you alert your health care team sooner. Earlier interventions can prevent small problems from becoming big ones.
Pattern Recognition
With increased self-awareness, you'll also be able to recognize changes in patterns, like blood sugar dips and spikes, hunger levels, and other symptoms, so you can better prepare yourself for similar situations in the future.
Tighter Glucose Control
Armed with good data and a trusted healthcare team, you'll be much better equipped to achieve your health goals, including much tighter glucose control.
What to Journal
Your diabetes journal can include as few or as many data points as necessary to help you and your healthcare team co-create a treatment plan.
Here are a few metrics to consider monitoring in your journal:
Glucose Levels
Check with your provider to see how often you should be recording your blood sugar levels. This information can help you learn how your lifestyle choices impact your glucose levels, as well as how to respond when levels fall outside of your targets.
Carbohydrate Intake
Assessing how your body responds to specific amounts of carbohydrate is vital for optimal diabetes self-management. Working with a dietitian who has specialized training in diabetes may also be helpful, especially if you've been diagnosed recently.
Exercise
Leading a physically active lifestyle has many health benefits, but it can also present challenges when it comes to controlling blood sugars. High intensity activities and prolonged bouts of exercise sometimes require adjustments of medication and the timing of meals and snacks. Keeping detailed logs can offer helpful insights about how to plan ahead for an active lifestyle.
Medications
Journaling can also help you assess how your body responds to certain medications, especially if you've had a recent prescription change. Types and dosages of medications often need to be adjusted as time goes on, so it's important to keep your care team informed.
ABC's
The ABC's of diabetes self-management include the regular monitoring of Hemoglobin A1c, Blood Pressure, and Cholesterol. These numbers are good indicators of your risk factors, and can help determine if further changes to your treatment plan are necessary.
Sleep
Lack of sufficient restful sleep can lead to all sorts of health problems, and poor glycemic control is one of them. Inconsistent sleep patterns have been associated with appetite changes and increased calorie intake, which can have a direct impact on blood sugars.
Mood
Depression is common among those who manage diabetes, and journaling about your changes in mood can help you uncover insights about how to better manage your emotional well-being.
Weight
Modest amounts of weight loss have been shown to not only help prevent diabetes, but also to improve blood sugar management. Using your journal to document your weight loss journey can also help with motivation and accountability.
Symptoms
Keeping a symptom journal is extremely helpful, especially if your health concerns are subtle or inconsistent. Journaling about your symptoms may uncover helpful hints that your healthcare team can use to better diagnose and treat your concerns.
Stress
Identifying the sources of stress in your life can help you select the appropriate self-care interventions to reduce it. Lingering stress can wreak havoc on your blood sugars, so keeping stressor in check is critical.
Taking Action
Collecting data is certainly one aspect of diabetes self-management—and an important one, at that—but knowing what to do with that information is even more important.
You are the director of your health, and it's up to you to be your own advocate when interacting with your healthcare team. Ask questions, seek out the latest research, and explore the AADE7 self-care behaviors. Establishing a solid self-care foundation involves frequent adjustments and ongoing learning.
Summary
Maintaining a diabetes journal can be an effective self-care tool that makes diabetes self-management easier, and it can also improve the quality of your medical care. Better glycemic control leads to better overall health outcomes. And that means a better quality of life.
Information contained in this article is for educational purposes only and should not be interpreted as providing or replacing medical advice, diagnosis, or treatment.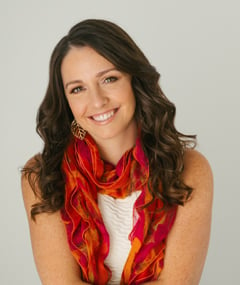 Author bio: STACY FISHER, RDN, LD, CDCES is the founder of LivingUpp™, a lifestyle design company that teaches women how to use a self-care planning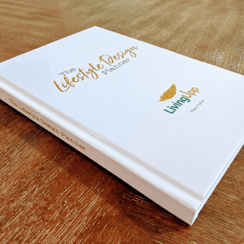 system to create more ease and better health. She is a registered dietitian and lifestyle coach with 20+ years of experience in the healthcare industry, where she's worked with large companies such as Dell, Boeing and Nike. Stacy is the author of Go: One Woman. One Van. A New Beginning and The Lifestyle Design Planner, a flexible life organizer for high-achievers who value self-care and simplicity.