If you've ever had trouble focusing on a task or have struggled with falling asleep because your mind refuses to quiet down (and really, who hasn't?), this advice is for you.
The next time your thoughts are hijacked by anxiety, fear, stress, insomnia or self-doubt (or any one of their nasty counterparts), turn the tables and use that negativity to fuel your creative journaling.
Say, "Listen up. I'm in charge around here, and you'll do what I say. Now I'm going to go do something awesome and creative with all that nonsense you're spewing. You can stick around if you want, but please don't bother me."
And then take that energy and pour it into expressive writing. You don't have to know where you're going with it or have a big project or end goal in mind. Just start creating something with it in your journal.
Here are a few ideas:
A short story or a chapter of a novel
Start a fictional story that sparks your imagination. Transform those dark, twisted thoughts into a terrifying villain, a thrilling mystery or a sci-fi alternate reality. Or play up the absurdity by turning them into comedic or over-the-top caricatures.
Song lyrics or poems
Pick out overarching themes from your thoughts, and write a song or poem focused on at least one. For example, write a breakup song about your inner critic or an e.e. cummings-style poem about fear of failure.
Screenplay scenes
Use those incessant voices running through your head as dialogue in a screenplay. It can be a comedy, a romantic drama, a psychological thriller – just let the words flow and motivate your creative journaling.
Mantras
Listen to your negative thoughts… then write the exact opposite in your journal writing. If your brain says, "You'll never do anything worthwhile," write, "You'll always do something worthwhile." Make these reverse statements your mantras for creative work.
Artwork
If expressive writing isn't quite capturing what you want to say, turn to another medium. Draw, paint, sculpt or make something that depicts what's going on in your head. Make a ridiculous sketch of anxiety, or build a model of procrastination out of pipe cleaners.
Looking for more creative journal writing inspiration? Check out our selection of motivational e-books!
Enter SAVE20 at Checkout and get 20% off eBook purchase price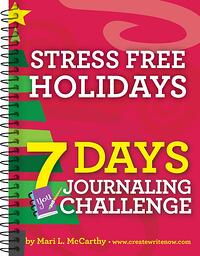 Click to edit your new post...