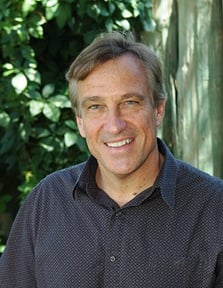 The first 100-story building was not designed and built by someone with a 50-story imagination. Now, I don't know who this person was, but I'm certain before this building existed, the designer focused a lot of thought on it, and wrote about it by putting pen to paper (no personal computers back then).

By 1) focusing his or her thoughts on this 100-story building, and by 2) writing about it, the building's creator hardwired the feeling of creating the building into their mind before it existed in physical form.

These two steps were essential to taking the vision of a 100-story building and turning it into a living reality.

So, why not think equally big and apply this simple two-step process to your life? I do! I call it, affirmative journaling …and it's a huge part of my morning routine.

It works like this: Instead of writing about what has happened in my life, I journal the story of what I want my life to become. In rich detail, I describe what I want to manifest in my life – but I write about it as if I already have it.

For example, I never write, "I want …" Instead, I always write, "I have …" I do this because when you write, feel, and act as if all you desire is already yours …it comes to you much more quickly.

Here is my easy-to-follow process.
Think Big and Be Affirmative
If you think about it, it takes no more energy to envision a button than it does a castle. In other words, thinking big requires no more energy than thinking small. So, I choose to think big!
When I was an 11-year-old baseball player, I had a coach tell me that if I stepped into the batter's box feeling like I've already hit a double – I'd hit more doubles. Sage advice to receive at such a young age …and my coach was right.
After getting this great advice, I never waited to hit a double to feel great about myself. Instead, I trained myself to feel as if I had already smashed the ball up the right-center field alley as I stepped up to home plate. This made me incredibly energized and confident. As you might expect …I hit more doubles.
This is the frame of mind I settle into each morning as I do my affirmative journaling. I envision everything I want in my life, and allow myself to feel as if I've already attained it. Then I start writing!
Pen to Paper is the Key
When I was in college I had a geography teacher who allowed us to bring in a 4" x 6" note card loaded with "cheat" notes and a magnifying glass into class for each test. Naturally, I handwrote as many notes as I could – as small as I could – on my 4" x 6" cheat sheet.
As I wrote my notes, I focused and concentrated and made the most of every available spec of space on my trusty cheat sheet.
But then a funny thing happened. By concentrating so hard when I handwrote my microscopic cheat notes…I didn't need to look at them when I took the test!
By focusing so intensely as I handwrote my notes, they became hardwired in my brain. This illustrates the power of pen-to-paper writing! This is why I handwrite my affirmative journal.
Writing by hand forces you to focus on each letter of every word, and every word of every sentence. This hardwires your thoughts, feelings, and desires into your mind. Your mind will then pepper your intuition with actions you MUST take to make your thoughts your reality.
Pen-to-paper writing forces you to focus much more than tapping your fingers on a keyboard. And when your mind is more focused, it will fuel you with thoughts and actions you can take to manifest your desires.
This is why even though I own two computers, I do all my affirmative journaling with my favorite pen on yellow legal pads …and I always will.
Focus Your Thoughts
Motivation and behavior expert, Tony Robbins, often says, "What you focus on expands in your life." When I take an honest look at my life, I can say with certainty that this has been true (for better and for worse).
For this reason, the next step in my affirmative journaling process is to focus throughout the day on what I've written in the morning. I do this because I'm certain my life will become the story I tell about myself.
And again, I always tell my story in the affirmative, as if it's already happened.
For example, I never write or think about how I'd like great new clients to come into my business. Instead, I give thanks and gratitude for the great clients that have turned to me for my help …and then they appear. It never fails.
This is how I've thrived in my copywriting business for 17 years …and this is how I met Mari L. McCarthy!
Forget About Good Grammar and All That!
Lastly, no one is going to read your journal except you. So, don't worry about good grammar or spelling mistakes. Just write in a conversational tone that is authentically you. Relax and be yourself!
You can do this!
In fact, if you can handwrite a shopping list, you have all the skills you need to master affirmative journaling!
So why not get started today!
Author Bio
Casey Demchak is an author, speaker and recognized expert at writing highly-effective sales copy for coaches, authors and B2B corporate clients. He has written sales and marketing copy for dozens of authors/coaches who have achieved bestseller and international bestseller status with Amazon.com. You can sign up for Casey's free, weekly sales writing updates at www.CaseyDemchak.com
Do you ever feel like you're just spinning your wheels when it comes to achieving your goals? The Goal Getting in 7 Days self-paced course can help you determine what you want, determine what you need to do, and get motivated to work on achieving your dreams.