Millennials today have lower homeownership rates than any preceding generation. Data collected by the U.S. Census Bureau shows that millennial homeownership rates fall 20% below that of previous generations.
In a world where inflation and higher costs of living make achieving financial independence increasingly difficult, homeownership can feel like a pipe dream. This is especially true for the growing number of millennials saddled with low-paying jobs, student debt, and other financial stressors. Studies show that 70% of "adults ages 18 to 34 received financial support from their parents in the last year, including more than half of those in their early 30s."
All hope is not lost, however; an age-adjusted comparison reveals that at 30 years of age, ownership rates tally at "42% for millennials, 48% for Generation X, and 51% for baby boomers."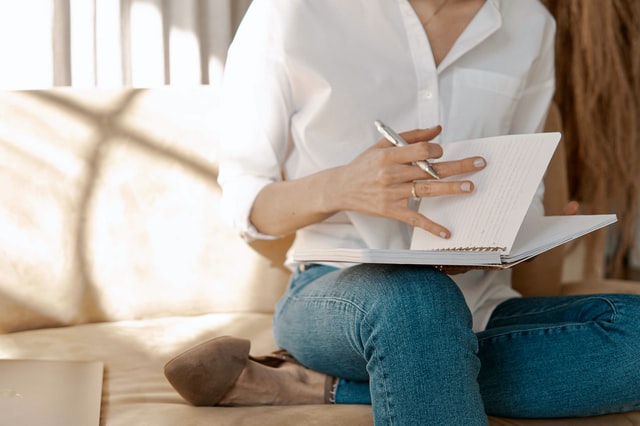 The road to homeownership for millennials is often a long and arduous journey that can be facilitated by techniques like journaling. Journaling is a useful habit that can help participants achieve mental clarity, reduced stress levels, and improved immune function, among a host of additional benefits. Besides using the technique to merely boost mood, however, you can also set and achieve financial goals through journaling, making it a valuable tool on the road to homeownership.
Set Goals
One of the best ways to make use of journaling is by using the method to set goals, both financial and personal. In regards to finances, setting concrete, definable goals is key to achieving financial milestones.
Goals should also be time-based and measurable, to keep you on the path toward achievable, realistic accomplishments. If you set your standards too high, you may consistently fall short, leaving you discouraged and possibly apt to abandon financial journaling.
By keeping track of financial goals like paying off debts (student loans, credit cards, or car payments), raising your credit score, or saving for a down payment on a home, you can motivate yourself to continue toward your long-term goals. Following a budget and creating an emergency fund are also important steps on the path to financial independence and homeownership that can be tracked through journaling.
Set reasonable goals, but always leave room for ambition. As you tick off items on your financial checklist, allow yourself to increase your goals and dream bigger. In a few years, your penny-pinching and goal-setting could pay off by affording you the financial stability to pursue homeownership.
Record & Reflect on Finances
However, effective financial journaling goes beyond just goal-setting. Journaling can improve your finances in many other ways, from assisting you in making important financial decisions to providing a safe space for you to release your money-related frustrations. On a more positive note, journals can also be used to celebrate your achievements and record positive affirmations about the state of your finances.
On the journey to homeownership, you're likely not handling your finances entirely by yourself. Whether you need to discuss joint finances with a partner or have the chance to consult with an industry expert, like a mortgage broker, financial advisor, or accountant, you'll need a place to gather all of the collective wisdom you've accumulated surrounding the topic of homeownership. Learning the difference between financing and accounting degrees can also help clarify why experts hold the stances on money they do. It might even encourage you to pursue a career in the field, after all the research you've conducted.
By journaling and researching, millennials can hold themselves accountable to expert advice and better plan for future meetings with financial professionals. Industry knowledge is an indispensable tool when it comes to homeownership, and journaling can keep you up-to-speed on financial literacy and market trends so that when the time does come to buy, you're more ready than ever.
Plan for the Future Through Investments
Homeownership is a long-term investment, which means that long-term planning is necessary to increase your chances of making a well-thought-out, financially sound decision.
In addition to documenting your encounters with financial experts, journaling can help you take stock of your own investments, from your retirement account to trading on the stock market. Everyone has their way of planning financially for the future, but journaling offers the chance for reflection and reasoning, valuable skills often neglected by impulse-buyers.
Millennials may be especially drawn to high-risk, high-reward investments, including cryptocurrency. It's important to keep in mind that Bitcoin isn't for everyone — investing in tangible assets like real estate and precious metals often provides investors with a safer financial outlook. Despite any market crashes or recessions, tangible resources are usually stabler investments for those looking to meet certain financial goals. In the process of journaling, you can also reflect on your investment decisions and decide when the right time is to trade them in.
Look Toward the Future of Home Ownership
Many millennials identify as aspiring homeowners but lack the financial stability to buy. As a result, they either rent or live with their parents to give themselves the financial padding they need to achieve independence down the line. From high rates of student debt to tighter lending standards, there's no shortage of challenges facing millennial homebuyers today.
Buying a house is a big step for the millennial generation, as U.S. home prices continue to rise at double the speed of inflation and pay. And those numbers are only projected to increase as demand rises in the decades to come.
However, millennials aspiring to homeownership need not despair. With the proper financial resources and journaling techniques, you can help set yourself up for financial success. Journaling can also help put you in the right headspace when it comes to homeownership. Staying positive and setting concrete goals will help you achieve your financial goals sooner rather than later.
Years down the line, you might pick up your homebuying journal and flip through the pages with bittersweet nostalgia from the comfort of your very own home. You'll re-live the complications and milestones throughout the whole process, grateful to be where you are now thanks to careful planning and regular journaling.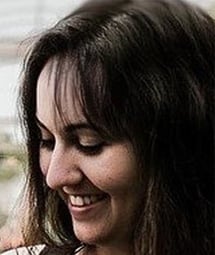 Author bio:
Frankie Wallace is a freelance writer from the Pacific Northwest. She writes about a variety of topics and spends her free time gardening.