It's no secret that journaling brings plenty of health benefits. It improves your memory, helps you navigate your emotions, and even enhances your writing prowess. These positives have spurred more and more people to pick up journaling as a habit. When bullet journaling rose in popularity in 2018, US consumers spent nearly $210 million on notebooks. Sales for pens, markers, and coloring materials also surged. No doubt, journaling is an experience that can be both fun and therapeutic. But did you know that your journal can also be helpful for your doctor?

In the healthcare sector, data has become vital to patient care. It can provide a holistic picture of a patient's health, making it easier for doctors to propose treatment. The right data can also pinpoint existing risk factors, allowing patients to actively prevent future illness. In short, data can ensure that doctors are prescribing effective treatments and recommending the correct aftercare practices.


But how is this all relevant to journaling? Well, your journal can actually serve as a source of patient data. And depending on what you write, the information can be utilized by medical professionals for their patient evaluation. Here are a few examples:


Primary Care Representatives

Primary care representatives attend to patients with minor illnesses and injuries. They're also in charge of preventive medical procedures and annual checkups. When you visit the clinic for a checkup you'll likely be first attended to by a nurse. Plenty of primary care nurses have a BSN qualification and are equipped with skills in healthcare leadership, family assessment, nursing informatics, and genetics. But as with all medical professionals, they need the data to accurately diagnose and treat the patient's illness. Usually, this should only take a short medical interview, so that the nurse can record your symptoms and pinpoint the cause of your sickness. However, in cases where primary care representatives can't yet discern the cause of your discomfort, they can request that you log how you're feeling in a symptom diary. As the name implies, symptom diaries are where patients can record the symptoms they experience over a designated period of time. It should also include timestamps, the patient's daily activities, and any symptom-alleviating factors. This information will help your primary care representative gain a better understanding of what you're experiencing and therefore help the doctor prescribe more effective medication and treatment.


Pain Management Doctors
Pain management doctors specialize in the diagnosis, evaluation, and treatment of bodily pain. To become a pain management specialist, these doctors must undergo a one-year fellowship specializing in the subject after their general residency. Pain management doctors treat patients experiencing any type of pain brought about by illness or injury. However, they often attend to patients who suffer from chronic pain, which is a type of pain that persists for longer than twelve weeks, despite medication or treatment. Common conditions include arthritis, fibromyalgia, and multiple sclerosis.

To help pain management doctors in their evaluation, chronic pain sufferers are encouraged to keep a pain journal. It should include details like the kind of pain you experience, its severity, and when you experienced it. This information can help your doctor pinpoint patterns in your pain and identify the things that trigger it. Knowing this, they can advise you to change your schedule or refrain from certain activities so that the pain doesn't flare up again. Patients who are experiencing persistent but non-chronic pain can also benefit from writing in a pain journal for the same reason.

Mental Health Professionals

There are many different types of mental health professionals and each is trained to support you mentally, emotionally, and some even spiritually. But one of the most common types of mental health professionals is the clinical psychologist, who have a master's degree or PhD in clinical psychology. Clinical psychologists go through specialized training that teaches them to diagnose and treat mental, behavioral, and emotional illnesses. This includes conditions such as depression, anxiety, and obsessive-compulsive disorders. Their methods consist of psychological testing that often involves conversing with their patient. It's an essential part of the process because the more information they get about the patient, the more accurate their diagnosis and treatment.

It's already been mentioned that journaling helps the writer navigate their emotions. It also serves as a means of catharsis or an outlet to release any negative feelings. But in addition to this, it also provides your clinical psychologist with a day-to-day account of your experiences and how they affect you. If you're comfortable with letting your psychologist read your journal, fill it with information that you're open to sharing. For example, you can put in your activities for the day and how they affected your mood. You can write about important events from your past and how they made you feel. This gives your psychologist a much wider scope of your mental state, which lets them adapt and improve their recommendations for you. It's especially useful for patients who struggle with opening up or talking about themselves. Through the journal they can express on the page what they might not be able to when speaking to a professional. This is why journaling is an effective way to communicate difficult subjects, and why so many mental health professionals recommend it.

These are a few examples of how journaling can help your doctor. It's surprising to know that such a simple tool can bring so much value to patient care in the medical sector. After all, it's an excellent source of patient data, which is vital for accurate diagnoses and treatment. It just goes to show how useful journaling is — not just for yourself, but also for those who seek to help you.

Want to learn more about journaling? You can improve your journaling habits and use them for your healing by enlisting in any of writing courses on CreateWriteNow. With a bit of help and the write tools, you can transform yourself for the better!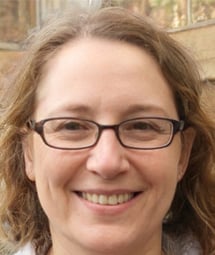 Author bio:
Ruth Jefferson is a stay-at-home mom studying to become a licensed health counselor. She has been an avid journal writer since her childhood. She is passionate about finding ways to promote and strengthen loving relationships and mindfulness to others. She enjoys journaling with a glass of iced coffee and a donut. In her spare time, she volunteers at her local home for the aged and hosts fitness workshops for free.