Being a wedding celebrant isn't a forced job, it is out of passion and interest. Unlike other jobs, wedding celebrants go through a course of training. In the training, we learn about public speaking in ceremonies and the rituals too. Wedding celebrants are also chosen for same-sex weddings or inter religion weddings as our belief with respect to the wedding goes hand in hand with what couples believe.
As a wedding celebrant, it is not just about conducting the wedding but also to understand the emotions of the couple getting married. We should constantly have meetings with the couple to know what exactly they are looking for and build mutual trust.
I have always maintained a journal to document daily activities, to remember important dates, to write about personal relationships and sometimes to draw. Journaling has helped me rise and grow back stronger from every hurdle that has come my way. This habit of journaling has helped me in performing my job as a wedding celebrant. A wedding celebrant doesn't just make your wedding easier with his/her expertise but also helps you customize the day. I have listed some of these notes below.
Maintaining to do list
On a daily basis, there are multiple tasks to be done. Our memory may not be able to recollect everything at once, so the practice of making a note in the journal of the list to be done has helped me to finish the tasks effectively.
The same habit helped me a lot like a wedding celebrant, it is not just about officiating the wedding. Couples who come to wedding celebrant would always want to have a unique setup for their wedding. Like a particular theme, venue, decoration, including a pet and many more. They would sometimes also need help with the vows. Counseling with the couple helps a lot to conduct a wedding, knowing their story on how and where they met would help to conduct the ceremony on a personal level.
With these many tasks to accomplish, it is always a good idea to jot them down. This will also help me in prioritizing the tasks and shall not procrastinate.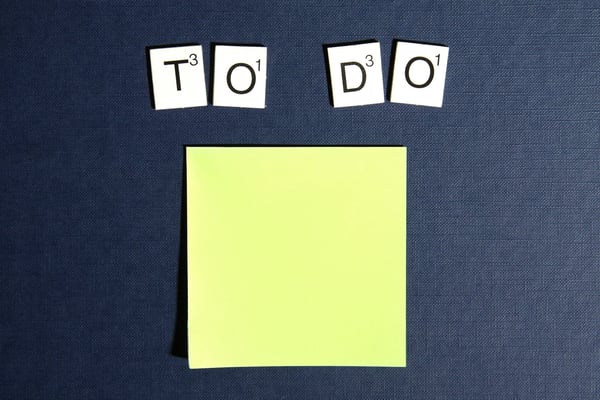 Developing stronger human relationships
Anything that is written on a paper builds into stronger emotions, in a journal I usually write stories about people around me. People I meet every day, interactions with friends and family, a new friend in my life and memories about old friends. Every time I read stories I have written in my journal, I understand people better. I would get into their shoes to understand a specific situation, this way I can comprehend multiple emotions each person is going through.
As a wedding celebrant, I have to deal mostly with the emotions of two people who are stepping into a new life. I will have to understand the situation from their perspective to get a clear picture of their expectations from me. Once I get this straight, performing the wedding ceremony will go in ease. When the emotions from both the parties reflect the same way, the ceremony will be a fruitful one.
Being creative
Journaling has made me creative to an extent, articulating words in a unique way and also illustrating stories sometimes. A picture speaks 1000 words they say, it also saves a lot of time I say. For a while, I would use drawings when I had to write about someone in my journal. There are also times where I would write short poems instead of writing a whole page. This boosted my creative skills; I was flabbergasted to know how journaling could bring out the creativity so effortlessly.
Vows are personal but can be witty too; it can tickle the funny bones to provide laughter with tears. Many times, couples do ask for suggestions about vows and this is when journaling helped me to improvise the vows. The creative ideas that were printed in the journal can all be used now to shed on the wedding plan.
Increases confidence
Inhibitions and inferiority complex can be threatening to lead a peaceful life. These threats can break one's self-confidence, sometimes I have also avoided talking to people when there are groups. When these issues are written down, I have always felt better. It feels like someone's listening without passing a judgment on me. Journaling turned out like a blessing this way, otherwise, I would have always misjudged myself.
Like everybody knows, speaking in front of a big group confidently is the main job of a wedding celebrant; Self-confidence plays an important role here. To be able to hold the grip of the entire crowd of friends and family with the right words is an art. If there is a lack of confidence, the whole event can be messed up as the wedding celebrant is solely responsible to drive the event smoothly.
Eye for detailing
Once I started journaling, my observatory skills have become splendid. Every time I start to write, I recollect every minute detail I have seen in and around. This has helped me learn more about the things around and appreciate them. How a small flower in the garden can be placed in a bouquet that changes the complete look or how a shadow can be used as one of the creative element.
When a wedding is planned through a wedding celebrant, every couple looks out for a refreshing and unique experience. Based on their story or ideas, the decoration can be done using minimal resources but with the detailing related to their story. This would make them feel special, unique and also personal.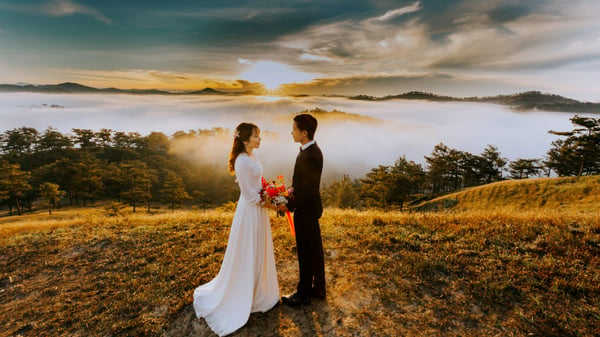 Journaling, a very simple practice, lets you contemplate and grow beyond limits. The only secret to it is consistency.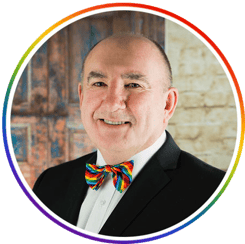 Author Bio - Bronte Price is Australia's First Certified gay wedding celebrant in Melbourne He stands strongly for marriage equality and takes immense pleasure in marrying any couples in love. He has also co-founded The Equality Network to help wedding suppliers create a better wedding experience for LGBTI couples. He is a regular volunteer newsreader at Joy 94.9, and a member of GLOBE (Gay and Lesbian Organization for Business and Enterprise). Beyond this you will find him either in his organic backyard vegetable garden or taking walks with his fiancée Clint and their four legged fur baby – Bingo.