Healthcare fraud is costing Americans untold billion dollars per year. Committed thousands of times each day, it continues to grow in popularity. Rank novices and career criminals alike are relentless in attempting to milk honest taxpayers of healthcare benefits, making it impossible to quantify the full impact of this crime.
If we consider that healthcare premiums and out-of-pocket expenses are now several times what they once were, everyone is a victim of this fraud. Besides, our coverages are lower than ever, and medicare continues to outperform its worst lows.
As healthcare fraud continues to traverse our country like cancer, it makes a mockery of comprehensive efforts to improve healthcare. Even though policies exist to curtail its spread, it appears that taxpayers need to play a primary role to prevent healthcare fraud effectively. This article probes the significant issues in healthcare fraud and how anyone can avoid becoming a victim.
What is Healthcare Fraud?
Fraud represents any intentional and dishonest act executed to access an unauthorized benefit to the person committing the act. It could also benefit another person or entity not entitled to the benefit. According to the Johns Hopkins HealthCare (JHHC), here are some examples of healthcare fraud include:
● Misrepresentation of the type of service provided or its level
● Misrepresentation of the individual(s) providing service
● Billing for items and services not rendered
● Billing for improperly documented services
● Billing for non-medically essential items and services
● Unbundling – Requesting payment or reimbursement for services rendered for procedures critical to other procedures executed on the same date of service
● Up-coding – Requesting higher payment or reimbursement for services previously billed at a correct lower rate.
These examples of healthcare fraud complement any list of the most common fraud activities.
How about abuse?
"Abuse" refers to any practice that is not sound financial, business, or medical practice and results in an extraneous cost or reimbursement for non-essential medical services or those that do not meet professionally recognized healthcare standards.
Abuse comprises:
● Misuse of codes on a claim
● Excessive charges for services and supplies
● Billing for services unnecessary medical services
Fraud and abuse are valid grounds for criminal and civil liability charges.
How Cybercriminals Targeting the Health Industry Facilitate Health Fraud
Cybercriminals usually have no moral banks to keep them from going overboard. They attack any and everything that is a means to evil ends. As such, the health industry is not spared from its evil machinations. Rising incidences of Health fraud is an inevitable fallout of the activities of cybercriminals. They use all tools at their disposal to spread phishing and social engineering scams and misinformation.
A good example is COVID-19, perhaps the greatest menace of modern history. As soon as there were confirmed infections worldwide, multiple variants of email phishing scams, counterfeit goods, and disinformation campaigns soared, according to the Digital Shadows Photon Research team.
These three tactics are critical to exploiting fear and uncertainty in people trying to leverage the healthcare system. Attackers continue to lure unsuspecting victims with URLs (website addresses) and document downloads, promising safety documentation or infection maps. And this is only one example of a criminal scheme for medical identity theft.
In February 2020, one user initiated a thread on XSS, the Russian cybercriminal forum, to advertise a method of malware through an email attachment disguised as a Johns Hopkins map of the outbreak of the virus. The offering came at $200 for "private build," and buyers who needed a Java CodeSign certificate had to cough out a princely $700.
Sophos detailed another phishing scam impersonating official WHO emails correspondence and containing a link to some purported document preventing the spread of the coronavirus. However, the link redirected victims to a malicious domain that tried to harvest credentials for possible medical identity theft.
More organizations outside of the CDC and WHO are also being impersonated, such that the number of coronavirus-related domains has increased significantly. Digital Shadows has identified more than 1,400 registered domains over three months in 2021. Malicious domains help spread disinformation, impersonate legitimate brands, peddle fraudulent items, and host phishing pages.
Tips on Keeping Safe from Fraud and How to Prevent It
It's not as simple to stay safe from any fraud. However, it is doable. Every individual can perform a plethora of simple steps to ensure they don't become victims of healthcare fraud.
1. Be aware of your health history and ask crucial questions
Your health history includes all your tests and diagnosis. For accuracy's sake, your health records need to reflect your tests and diagnosis.
A healthcare journal is the written record of your healthcare. It alerts you to any random diagnosis that appears on your health record, ensuring you don't receive improper care.
Be sure to understand why your doctor is requesting a specific test or procedure. That's why questions matter.
2. Open and review all bills and statements.
Check that all bills and insurance statements are accurate. Call your provider as soon you notice any excessive charges. If you were billed for services you didn't get, duplicate charges, and charges for services for charges you didn't authorize, also consult your provider.
It's advisable to ensure dates of service are correct, besides checking if the dates of your stay tally with when and how long you spent in hospital. Report such errors to your insurance company. If you have any suspicions of fraud and are on Medicaid or Medicare, it's best to call the Office of Inspector General at 800-447-8477.
Elderly relatives, parents, and friends often need assistance in reviewing their bills and statements.
3. Be aware of your coverage.
Your insurance policy includes your explanation of the benefits and procedures covered. You should receive the procedures your premium covers, promptly reporting anything you find suspicious.
It's a good practice to check that prescriptions are correctly filled before leaving the pharmacy. You should receive the correct medicine, dosage, and a correct number of doses.
4. Be wary of "free" offers.
Do not entertain "free offers" because there's often that inescapable catch. Medicare will not contact you to offer you anything, and healthcare services or tests offered free of charge is most likely a fraud.
5. Providers should be proactive in preventing fraud.
Healthcare providers are critical in stemming the tide of healthcare fraud. Around 60 percent of faulty clams are accidentally mishandled or miscoded, according to Medicare estimates.
Providers need to take control by investing in training and education to avoid committing fraud willfully or by mistake. The training needs to accommodate doctors and nurses and elaborate on fraud and how it can happen.
In addition, relevant individuals need to learn how healthcare fraud impacts the entire healthcare system and the consequences of committing fraud.
Healthcare fraud is the undeniable scourge of the healthcare system, and it's best to excise this cancer as it can only do more harm than good. Every hardworking taxpayer is paying a premium to counteract the adverse impact of healthcare fraud.
The activities of individuals specializing in healthcare fraud and abuse derail our trust and confidence in the entire healthcare system. Nobody cares to see a doctor they can't trust to target filthy lucre or prove to be less than professional in discharging their duties. A doctor's preoccupation should be to keep you healthy.
Comprehensive training is necessary to help staff identify and avoid fraudulent practices. Healthcare providers must actively sustain the integrity of the healthcare system. As custodians of public health, a highly critical asset, they need to show they are up to the task.
Medicaid and medicare need further improvements such as adequate staffing and software to coordinate and evaluate claims. It's equally important to have enough qualified hands to deal with fraud at the grassroots. Patients should see claims before any funding because most faulty claim payments are avoidable if patients approve them first.
It's necessary to punish and prosecute perpetrators of healthcare fraud swiftly and severely. On the other hand, providers need to be wary of the outcomes of committing fraud. Perhaps of more significant implications is the adoption of a healthcare fraud career by criminals.
Summary
Healthcare fraud and abuse is a big deal as society expands in terms of population. Increasing internet penetration also means that healthcare providers are increasingly migrating their services and infrastructure to digital platforms. The potential should be immense [and it is], but unfortunately, these big moves also present significant opportunities for criminals. Many times, their intent is identity theft which in the healthcare system is an atrocious animal. Each successful attack (no matter how "small") creates a significant distrust in the healthcare system.
The public needs education about how deep the wounds from healthcare fraud run. People need to know what this problem indicates. Otherwise, this virus could spiral out of control. Criminals choosing the path of healthcare fraud only creates a far bigger problem than anyone might imagine.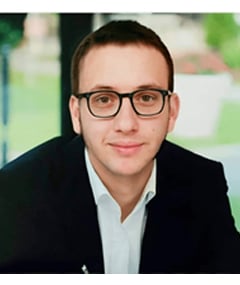 Author bio:
David Lukić is an information privacy, security and compliance consultant at IDstrong.com. The passion to make cyber security accessible and interesting has led David to share all the knowledge he has.