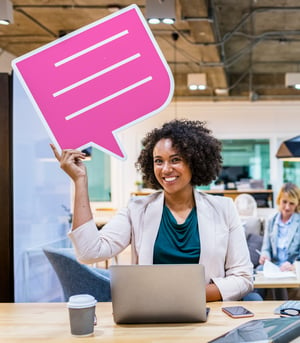 Every day of your life, you have to swim in tons of information. Books, lectures, online media, articles, meetings, education… and the list goes on and on. We call it an information overload as it is! Because of this overpressure, your brain retains just a small part of the information you get and makes use of an even smaller portion of it. Most people are used to store information in their memory without applying it anyhow. That sounds sad because it is actually a useless process that won't let you make more headway in your activity.
However, there is neither a universal success formula nor three-point plan that leads to prosperity.
At the same time, there is no need to be too long over improving your everyday habits that might bring positive impact on your life. In this article, we will reveal a number of efficient transformational strategies that take less than a minute of your time to be implemented in your daily routine.
These pieces of advice are extremely simple to practice and they will surely change the way you do things, be it creative writing, studying, working or any other kind of intellectual activity.
Outline your main ideas
Take half a minute to outline your ideas right after you have read something. This is also a good exercise to practice before giving a speech or addressing a meeting.
Just think about it: how many interesting thoughts have you forgotten? How many times you told yourself "Oh, I need to make sure that I say/write this…" and then you didn't, because your memory played false.
You don't have to answer – we know that you have been there at least a hundred of times (by the way, it is beyond the ideas you have forgotten that you have forgotten).
At the moment you have an idea, write it down immediately. Be it an interesting interpretation of the text you are reading or just a thought you can develop into something really interesting. Use the notes on your mobile phone or carry a small notebook with you.
Even if you are talking to a person and the idea sparks right at that moment – it is okay to stop the conversation for a moment and write it down, there is no problem here. Just make this practice your daily habit and this will do its job very soon.
They say ideas that you don't ever try are useless, but the only thing that even more useless is the idea you have forgotten. Write down the ideas and make sure that you turn them into actions later. Remember, the idea written in words is a noun, but it should become a verb.
Grasp the important
Noting and summarizing is a good habit, but much more important is to get the point of the matter.
Experts from MacBlogger claim:
"The best productivity practice is deciding what is important and eliminating the key points instead of trying to memorize everything. Quantity is not an excuse when it comes to productive information processing and planning."
Imagine that you only have 30 seconds to grasp the main ideas of what you are reading or hearing. Make a quick review, read between the lines and try to catch the vital parts of it. Capture only the important points that you can apply hereafter and make progress.
This is a great strategy to learn to pay attention and remember things better.
Think how you can make things awesome before you start
Take 30 seconds to think how exactly you can do it the best way possible. To make sure that you choose the right way, concentrate on desirable results and aims you are following.
Ask yourself a question, what should you do to make your activity not just admissible but amazing. Do it hundreds of times every day and you will see that this piece of advice is not that cheesy as it may seem from the first glance. Just stop and think: what would make this successful? For you, for your activity, for other people.
Apply this to your creative activity as well as to your personal experience. For example, before you do something very trivial, like helping your mom to cook the dinner, take 30 seconds and think how can you spend this time together and make it really great?
Don't just move from one activity to another during a day – make the most of it, try to make it better and you will succeed. Think about it every time you are going to do something and you will do it much better.
So, as you can see, 30-second strategies listed here, are simple and clear. Also, these pieces of advice can become effective if you make them a part of your everyday practice. Think about your activity, your main goals, the ways you are following them and how to improve these aspects. If you write your ideas down every time they appear in your mind, you will not only remember them better but also analyze what you are doing and realize how to correct your habits to reach the better results faster. Also, teach yourself to identify the essentials and take your lead from them – this saves your time and makes you more productive. Good luck!
Author Bio
Parker Slovinsky is an enthusiastic freelance writer. He adores researching cutting-edge trends, writing about Apple newest devices or updates, where he gives many useful and helpful tips for inexperienced users. You can read his articles on MacBlogger.org.
If you want to learn how journaling can help you tackle life's challenges and increase your productivity, please download the free eBook, The Journaling Guide to Manage The Stress and Strains of Life.
With our Reset & Recharge Your Life in 7 Days course, we'll help you chart the most important journey you'll ever take: yours!