Have you ever woken up Monday morning and wondered, "Where did the weekend go?" You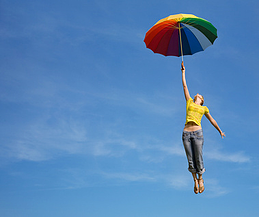 may have hoped to spend Saturday and Sunday sleeping in, reading a good book and relaxing with friends and family, but instead, you found yourself running errands, catching up on housework and juggling a busy schedule of sports games and social events.
If you feel like you need another break after your weekend, it may be time to slow down and make room for journaling on your days off. Test-drive these ideas this weekend, and indulge in a little rest and relaxation.
Journal Prompts to Slow Up & Calm Down
1. Morning pages
As soon as you wake up in the morning, make yourself a cup of coffee or tea, open up your journal and start writing. Let your mind wander and see where it takes your pen. Tell your journal how you're feeling and what you're looking forward to this weekend. Brainstorm ways you would like to find more time to do the activities you enjoy. Make fun lists (not to-do lists!).
2. My perfect weekend
If you had 48 hours to do whatever you wanted, no holds barred, how would you spend your time? Map out your ideal weekend in your journal, going into detail about what you would do, who you would see and where you would go. Would you prefer a long drive in the country and a romantic picnic with your significant other, or a day of swimming, sunning and barbecuing with your closest friends?
3. Totally free
Sometimes the best things in life really are free. What are your favorite simple pleasures that don't cost a dime? Journaling (of course!), reading, hiking, making music, drawing, taking photographs, running… Write down your personal favorites in your journal, and use them as inspiration for the weekend.
4. Unplugged
Set aside at least one day of the weekend to disconnect from the Internet. Close your laptop, stop replying to non-urgent work emails and leave Facebook alone for 24 hours. Think of how you can use the time you have just freed up to pursue other interests. Write down your ideas in your journal.
5. The week in focus
Use Sunday night as an opportunity to plan for the upcoming week. What are your priorities? What are your goals? What challenges do you anticipate? Journaling about the next few days will help you stay focused and make Monday morning more bearable.
How do you find time to relax and journal during the weekend? Share your tips.
Do you find yourself dwelling on missed opportunities? Or perhaps you're having trouble making sense of it all? Please download our free ebook, CreateWriteNow's Expert Guide to Therapeutic Journaling, shows you journaling can provide the tools you need to achieve the happiness we all deserve.
Interested in even more journaling prompts? Our 53 Weekly Writing Retreats instant download is just what you're looking for.