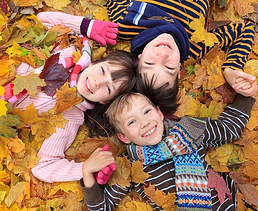 October has arrived, which means that here in the northern hemisphere, we are starting to cool down for the fall and hunker down for the winter.
Each time the seasons change, you probably have your own small rituals that you perform to mark the transition. Explore your own seasonal traditions through your personal journaling practice, and find what makes them special to you.
1. Open your journal and write the name of each season on its own page. For every season, brainstorm a short list of customs or activities you seem to keep up year to year. These can be major milestones or small changes, whatever comes to mind. For example:
Fall:
• Put summer clothes and sporting goods in storage
• Harvest the last of our tomato plants and make sauce
• Buy a few new sweaters and scarves
• Start planning the annual Halloween party
2. Think about what each ritual signifies to you. Do you look forward to it each year or put it off as long as possible? Does it make you happy, sad, nostalgic, hopeful? What memories or people do you associate with each of your seasonal actions? Use these questions to add to each of your four personal journaling entries (and then keep free-writing for as long as you can).
3. In a section separate from your seasonal descriptions, write about your overall reactions to the change of the seasons. How do the seasons affect your mood or behavior? How do you change throughout the course of the year? Are there times of year where you tend to be happier and more energetic? Are there other times when you feel more lethargic or depressed? Why do you think this occurs? What do you most look forward to in each season? What do you most dread?
What are your seasonal rituals for the start of autumn? How do you use your personal journaling practice at season changing time? Share your comments below!