If you google "how to improve my writing skills," you'll come across tons of big promises.
Want to know the truth?
There is no magic trick or hack that can turn a bad writer into a journalist.
There are many ways to do good journalism, but there's no way you can become a good journalist if it doesn't involve great writing, learning, trying, and practicing: essentially doing the work.
So, if you're looking to enhance your writing skills by 10%, and want to go from average to good, or even good to great, this article is for you!
Here are 8 effective ways you can improve your writing skills and land a perfect journalist position.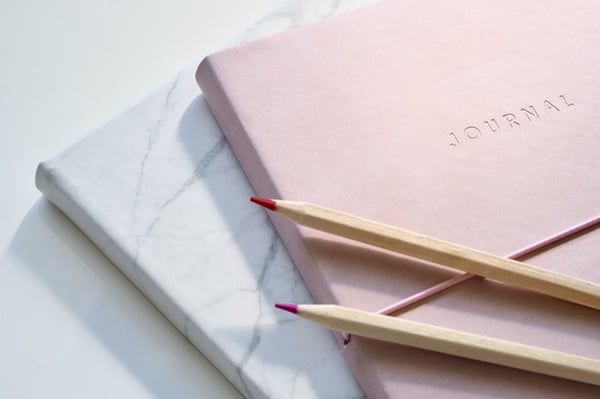 #1. Know Your Audience
A very common issue for those who face difficulties writing is simply that they have no knowledge about their audience. They don't understand what the right style or nature for whatever it is they are writing must be.
Reports are poorly formatted, Emails are dull and confusing, and contents are just a hassle to even skim through.
Therefore, by knowing your target demographic or niche, you can decide on how the writing should be done. For instance, an email to your client or customer should strictly abide by specific writing guidelines like clarity, conciseness, and courtesy, while sending an email to one of your colleagues can be brief and informal.
Experts at AssignmentGeek suggests you should use your audience as a compass; understanding the reader's expectation will help you shape your writing.
You should also pay attention to your writing style and tone; not just because you want to sound appropriate to your readers, but to also enhance your writing flexibility to better communicate with a variety of readers. Demonstrating empathy through writing will help you engage with your audience and use the proper tone and style to meet their preferences.
#2. Do More Research
Besides plagiarizing others' work, there's nothing in this world that will ruin your credibility and skills faster than not being able to conduct your own research.
In their excitement and impatience to get an article done quickly, many writers tend to go with shortcuts when it comes to presenting facts. This could range from inserting statistics that make no sense to being careless regarding attribution or sourcing. Not only will this jeopardize your job, but will also make you sound like an idiot.
We all make mistakes. And we are not suggesting you should spend countless hours cross-referencing each statistic. Common sense needs to prevail here.
DO NOT just depend exclusively on websites like Wikipedia. Always use current sources and make sure to stay up-to-date with your content.
#3. Seek Content Writing Jobs (Freelance)
Perhaps you don't need a job right now, but note that we aren't talking about the money here; freelance jobs will enhance your writing abilities and get you honest feedback from clients. Use this opportunity to determine what can be improved to become a successful journalist.
Sign up as a freelancer on UpWork

Set up your profile

Identify clients in your niche

See who's hiring freelance writers

Identify what type of content writing jobs are in demand

Start bidding
You can also become an academic writer at EduBirdie. They select writers very carefully. Therefore, if you can pass the test writing process, that's when you know you've obtained exceptional writing skills!
If you have any concerns regarding is EduBirdie safe, feel free to look them up online. You won't be disappointed.
#4. Proofreading
We cannot stress enough the importance of proofreading your work.
Consider reading your writing back to yourself, and do it slowly. Make sure to check for grammatical errors, spelling errors, typos, the right use of punctuation, etc. This is useful for checking if the sentences sound natural and the little words that you've missed (e.g., a, an, it, to, etc.).
In most cases, you will fail to find an error in your writing, even after reading it a dozen times. Consider hiring a proofreader or editing service to enhance your article's quality.
Identify the type of editing you're looking for

Understand the scope and schedule of the project

Know the payment policy

Hire an editor

Consider the costs
#5. Learn Accurate Grammar
Grammar makes the difference between a good and a bad article.
If you're making too many grammatical errors in your writing, no one will want to read the content. You can also expect a plethora of unpleasant feedbacks on our mistakes.
Therefore, consider learning grammar to make sure your content is typo-free. It's a fairly easy process but requires regular practice. You can either learn grammar online or use that old high school grammar book you so used to despise.
#6. Mind the Details
Yes. Details matter, especially in journalism.
Names and titles, dates and citations, punctuation and capitalization— all these can either make or break a story.
So, if you can demonstrate that you're able to handle the smallest of details, your odds of receiving more job offers will be significant. It will also help you find more book deals.
Remember, accuracy, combined with consistency, promotes credibility.
#7. Structure Your Pieces Strategically
Think of a pyramid.
The most important and interesting pieces of your content should be at the top of the pyramid.
Today, attention spans are dramatically short— you only have a few seconds before the reader decides to move on.
Therefore, it's better to arrange your writing from the most important bits to the least important ones, in case your reader loses interest halfway through.
#8. Get to the Main Point
Want to write like a journalist? Maybe it's time you started to think like one.
A great journalist will tell a complete story without wasting words. Thus, you should follow the same route when writing content.
Be comprehensive. Never leave out a single crucial detail. Only create as much content as required to tell a compelling story.
Wrapping Up
So, there you have it; the top 8 ways to improve your writing skills and land a solid journalist position!
If you made it this far, then you already know the secrets to become a great journalist: consistency and hard work. You don't necessarily need a journalism degree to improve your writing skills. Once you learn the basics and start thinking like a journalist, you'll be well on your way to becoming a better writer.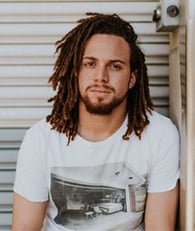 Author bio: Michael Gorman is a highly skilled freelance writer and proofreader from the UK. He is currently one of the top essay writing service providers at EssayUniverse. Being interested in everyday development, Gorman writes various blog posts and discovers new aspects of human existence. His recent review on essay bot received a lot of positive feedbacks online. Feel free to contact Gorman via Facebook or check his Twitter.