Are you wondering how you can plan a fun-filled vacation? Perhaps you're trying to figure out thrilling outdoor activities you can engage in as you explore life beyond the skyscrapers, hoots, traffic, and offices. There is something magical about spending time outdoors as you travel. You get to experience different adventures that would have been impossible in the city. On top of that, you get to remain physically active, connect with nature, and experience a different side of life apart from the frantic work schedule.
So, let's explore some of the action-packed outdoor activities you can indulge in while traveling.
Mindfully Hike in Nature
There is no other better way to experience and connect with nature as you travel than mindfully walking and immersing in nature. Hikes allow you to mindfully view landscapes, listen to swaying trees, touch and feel the shrubs and leaves, see insects living their daily lives, and fully surround yourself with beauty and sounds emanating from nature. It's the perfect chance to be intimate with nature. Not to mention, it's rejuvenating. You'll need to dress lightly and pack some water and snacks for the walk. If possible, hire a local guide. You can also take it a notch higher by camping to get the most out of the hike.
Rock Climbing
Want to test your muscle endurance? Then, climb a rock. It's challenging yet fun. You'll work out your body, forge friendships, and experience breathtaking landscapes and sceneries. You also get to acquire new physical and mental skills. You'll shake and train your ability to focus and solve problems creatively. You'll also learn to trust others and build confidence in yourself.
Cycling
You can ride your bicycle anywhere. So why don't you include cycling, rides around town, or mountain biking into your outdoor activities as you travel? You can rent a mountain bike if you plan to cycle on narrow dirt or mountainous trails. If you plan on participating in group rides or races, a road bike would be the best option. Use a chopper bike if you're going to a beachy area or town. It's an ideal cycling partner. It's a pleasurable way of enjoying the beach and its surrounding areas. You also get to work on your muscles, burn some calories, and work on your posture.
Kayaking
Try kayaking if you come across a scenic river, lake, or coastal line. It's an adrenalizing activity for adrenaline junkies or someone looking for an outlet to release some stress. The brain stimulates the production of happy and feel-good hormones. These hormones will boost your mood and lower cortisol levels making you happy and stress-free as you travel.
Stargazing
Stars are captivating and magical. Stargazing is the best activity to engage in when you're feeling troubled or overwhelmed. Find some quiet place, lie down and look up at the sky. Feel each breath and let your body relax as you watch the stars. Each second draws you in. You'll feel calmness taking over your body and slowly drift into a meditative mode.
Skydiving
Have you ever wished to experience intense freedom and lightness? Try skydiving as you travel. It's a liberating feeling and one that you can enjoy while outdoors. When you jump out of the plane into the atmosphere, you suddenly detach from stresses and burdens. You become aware of your emotions and body. You learn how to let your mind focus on the moment.
It's also a good activity for adrenaline lovers.
Scuba Diving
I bet you love exploring. Scuba diving lets you experience and explore underwater life. You'll learn a few things about scuba diving equipment, dive more than 30 meters below the water surface, and see a whole new world. It's a world enriched with wildlife. On top of that, it's meditative and keeps your body active.
Wrapping Up
Engaging in outdoor activities will make your trip fun and memorable. Who knows? You may acquire new skills that can help you work more efficiently, handle problems creatively, or relate better with people. The choices are endless. Don't limit yourself. Nonetheless, the few options above will let you enjoy a fun-packed trip with your friends or family. Ensure you have a medical plan or backup you can turn to if you get injured as you enjoy your trip.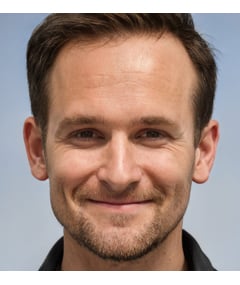 Author bio: Drew Dillon is a Physical Education teacher. He shows students not only how to play various sports, but also how physical activity benefits the muscles and overall health. Drew also plans activities that help make exercise-based learning more engaging for students. But mostly, he works on educating students on physical health.