Writer's Magic 21-Day Challenge offers many ways for writers to stretch their writing muscles and master their craft, whether they write fiction, nonfiction, short stories, or poetry. The signature white and purple cover along with gold stars invites writers to a journaling adventure suitable for novices and seasoned writers alike. Writers are encouraged to immerse themselves in the materials and experience the Magic firsthand. Topics include writing fears, brain clutter, ideas for facing the blank page, boredom, perfectionism, and self-care.
The only supplies needed are something with which to write and something upon which to write—pen and paper; computer; smartphone; tablet; crayon and wall—whatever will not get the writer in trouble.
Writer's Magic 21-Day Challenge dispels myths about writers and writing. The lessons and exercises are interesting enough to keep writers engaged and challenging enough to cultivate new skills. The course delivers inspiration when writers most need it—when "page fright" becomes a thing and feels overwhelming. Most lessons are one page, all doable on the writer's schedule and comfort with the materials. Some lessons may take only one day, while others may take longer. There is no need to hurry.
Despite the extensive expertise and deep exercises, Writer's Magic 21-Day Challenge is not for everyone. The course is not a quick fix. In as little as twenty-one days, writers are given a toybox of ideas, tips, and practical applications to return to again and again, so it does double duty as a perpetual resource. With every revisit, writers have fresh eyes from what they learned and practiced. They will notice nuances in their writing and in themselves as a growing, expanding writer.
So, writers, enjoy Writer's Magic 21-Day Challenge. Have fun playing with the concepts and ideas you may not have considered. Allow your imagination to run loose and play. Let the Magic begin!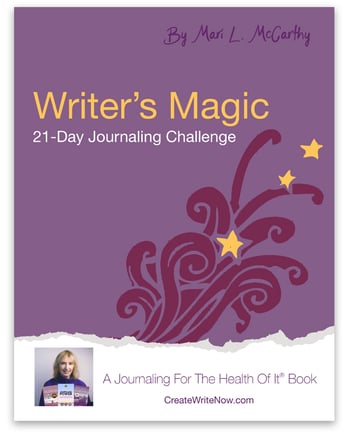 Disclaimer: In exchange for this review, I received a complimentary copy of Writer's Magic 21-Day Challenge and compensation. However, the opinion is my authentic response to taking the course. I am a professional writer.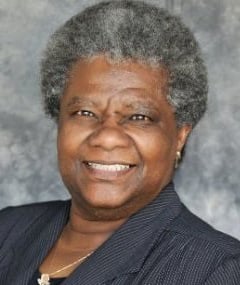 Author bio: Billie Wade is a writer living in central Iowa. She is the creator and founder of Journaling to Heal, a program she designed to help people as they travel their journey of healing from emotional stress and trauma. Her background, education, and experience enhance her innate compassion and reverence for other human beings. She shares her strength and wisdom on www.journalingtoheal.com.
Contact her at billie@journalingtoheal.com