Journaling For Self Awareness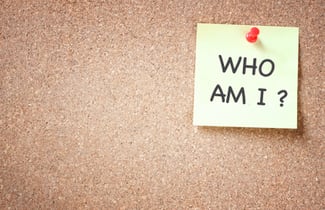 Journaling is an approach to self awareness that lets you find out who you really are, cultivate self acceptance and self-love – and change the things in your life that aren't working!
It is a process that not only helps you identify the things that may be holding you back (or dragging you down!) – but also, how to address them in a positive, concrete way.
Journaling helps you face your inner critic with new tools to help you understand why you feel the way you do, re-wire your thought and behavior patterns, dispel negative thinking - and empower a new and stronger you!
Below you'll find links to our best self awareness articles, tools, products and information to help you get started on your personal journey journaling for self awareness!
Getting Started
If you are just getting started using your journal for self awareness, you'll find all the resources you need right here on the CreateWriteNow website:
Subscribe to the CreateWriteNow journaling blog for free tips and inspiration and sign up for our complimentary journaling enewsletter to receive ongoing information, links to helpful articles - and special insider offers available to our subscribers only!
If you're new to journaling for self-awareness and need a bit of guidance, you'll find our eBook, 'Who Are You' a great way to get started. You can download a free chapter here and the full copy is available in our journal writer's store here.
If you have questions about getting started journaling or would like someone to help you dig in, consider signing up for a journaline coaching session - and work directly with CreateWriteNow founder and journaling expert, Mari L. McCarthy.
If you already have some journal writing experience under your belt, and are looking for inspiration to re-ignite your passion for journaling, you'll find our eBook '27 Days of Journaling to Health and Happiness' an eye-opening, fun and inspiring path to getting your pen back on the page! Download a free chapter here to find out if this is the right tool for you and find the full book available here.
Or you may enjoy participating in one of our upcoming Journaling Challenges!
Mari L. McCarthy offers coaching and related services to journal writers of all levels - learn more about Mari's Journaling coaching services here.