There are clear advantages to working as a solopreneur. It's liberating and exciting. It allows for greater flexibility than a traditional nine-to-five. And it gives you complete control of your business.
Being a solopreneur is an excellent way to start a business, even if you eventually choose to hire employees. But it can also be extremely stressful since you're responsible for, well, everything! This is especially true when your list of tasks and projects gets out of control.
Fortunately, you don't have to go it alone. You may be a solopreneur, but that doesn't mean you can't access some help on your journey. There are countless ways that technology and freelance services can be used to relieve your stress and turn your business into a well-oiled machine.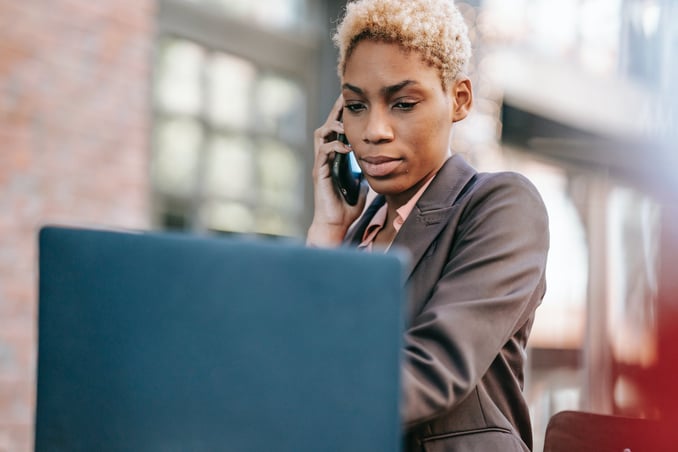 If you're a solopreneur who wants to grow your business without lowering your quality of life, Create Write Now has some ideas for you. Here's a list of common business areas for which tech and freelance services can save the day:
Administrative Tasks
Admin is a reality of running any kind of business. But when you're trying to grow your company, admin tasks are likely the last thing you want to do. There's no shortage of apps on the market that can help you complete the menial everyday jobs (e.g., Todoist, ScheduleOnce, Taskque, etc.).
But if you really want to save time and focus on your role as business owner, bringing a freelance virtual assistant on board will do the trick. Whether you need help with scheduling, fielding phone calls, or data entry, working with a qualified VA can take your solopreneurship to the next level.
Invoicing
As a solopreneur, every product or service sold matters, but many business owners are too lax when it comes to receiving payments. To ensure that you get paid when you need to, establish a solid invoicing process. Invest in a top-notch invoicing software that will automate repetitive tasks to reduce errors, allow you to send and import multiple invoices at once, and use duplicate invoices for various customers.
Using the right invoicing software will save you tons of time and make your operation look more professional. Moreover, be sure to send out invoices immediately after a sale so that you can get paid faster. And if you experience problems with customers not paying on time, start sending reminders via text or email.
Cybersecurity
A lot of entrepreneurs think they are safer from cybercrime than they really are. Just because you're a one-person operation doesn't mean that you're at any less risk of a data breach or other kind of attack than a larger company. In fact, small businesses were the victim in 28% of all data breaches in 2020.
The best way to ensure that your business is as protected as possible is to use both technology and freelance services. There are various antivirus software solutions that can increase your security significantly. Just don't rely on free or cheap software, as they are prone to leave companies vulnerable to attacks, among many other drawbacks. Research the market, and invest in top-notch software that suits your business's needs.
Furthermore, consider keeping a cybersecurity professional on retainer. A freelance cybersecurity specialist should be able to install and maintain your software correctly, as well as monitor your company's devices and systems for potential threats and vulnerabilities. Knowing that an expert has your back can relieve some serious stress!
Web Development
Web development and web design often get thrown together in conversation. While there are overlaps between the two fields, web development deals more with writing code and handling the back-end aspects of building websites, mobile apps, and so on.
If you have the budget for it, hire a reliable freelance web developer to set up your website and apps. Some web designers can handle every facet of creating a website, but having someone who specializes in development can prove worthwhile.
Web Design
If web development involves the functions of a website behind the scenes, web design is what you see front and center. It's difficult to overstate the importance of having a well-designed website for your business. It needs to look attractive and unique, and it needs to be easy to use and navigate. Your site will be the central hub of all your digital marketing efforts, so investing in creating a site or upgrading your current one should be a top priority.
Fortunately, there are many more tools than there used to be for this purpose. By using platforms like WordPress or Squarespace, you can create a great-looking website with minimal experience. However, if you really want your site to stand out from the competition, consider hiring a freelance web designer. That way, you can ensure that you get top-notch services while you focus on doing the things you do best.
Digital Marketing Strategy
Digital marketing is crucial in this day and age. And while there are countless technologies to help solopreneurs promote their products and services, you must be strategic if you want to build your brand effectively.
If you have a basic understanding of SEO and SEM, tools like Ubersuggest and SEMrush can prove very valuable to your operations. Social media platforms like Facebook, Instagram, and Twitter can do wonders for growing and engaging your audience. And if you have a stellar website, you're already halfway to a killer marketing strategy!
All that said, there's a lot to marketing. And unless you already have ample experience, it can take a lot of time and energy to learn how to plan and execute good strategies. Hiring a digital marketing agency can relieve a lot of stress, and it can also be the more cost-effective route when all is said and done.
In order to build your solopreneurship the right way and maintain a quality of life, it's essential to access some of the help available to you. Consider the areas above for which you can invest in technology and enlist the services of freelancers. In no time, you'll be less stressed, more productive, and ready to keep growing your operation!
Author bio:
Courtney Rosenfeld started gigspark.biz to be a resource and the first step for people who are looking to join the gig economy, either to supplement their income or as a way to fulfill their dreams of becoming an entrepreneur.