You can't reach your goals on your own. You need your tribe of resources, partners, and champions.
One of the best ways to meet new people - and expand your circle - is through events. But how do you keep track of everyone you meet? Journaling.
By keeping all of your notes in one place, you have easy access to everything you need to know about the people you meet, as you meet them!
How to Keep an Event Journal for Networking
When you attend an event - whether it's a conference, workshop, or mixer - you can't meet everyone. Well, maybe you can … but how many will make good friends, associates, clients, or referral partners?
Before you step foot in the in-person or virtual room, think about your purpose for attending. Is it for profession reasons, personal, or a little bit of both?
Thinking about your event goals, make a list of:
Who do you need to meet?

Who do you want to meet?

Who would be nice to meet?
These can be names - event hosts, sponsors, and specific speakers - or they can be "types." Whether you need a new web designer, are seeking joint venture partners, or on the lookout for new clients, it goes on your wish list. That way, when you meet these ideals, you will know.
For online events, keep your networking journal handy, so you can make notes of everyone as you meet them.
This includes:
Name

Location

Title/Company/Website

Their specialty

Your impression of them

Opportunities
Bonus points for taking a screenshot of attendees, so you can match names with faces later.
For instance, when I go to events, I usually look for hosts who might want to interview me or potential interviewees for my live show/podcast. Therefore, when someone mentions they have a podcast, I write down the name, website, and any instructions for applying. I also track the topics people mention in their intros, along with notes about whether they would be a good fit for my show. I put asterisks next to the ones I am interested in. Double stars for my MUST MEETS.
When there is not an intro component, say for a workshop, conference, or summit, but there is a Zoom chat, always download it to review later. Still, make notes of those who catch your attention.
For in-person events, get business cards - give yours out too - and make shorthand notes on the back. Once you leave the event, expand upon your notes, especially for those A-List meets. You can even do this in your car. Take time to review the cards when you get home, and input the people you meet, along with your notes, in your event journal.
What to Do with your Event Notes
Go through your journal and prioritize your new connections.
Platinum: These are high-priority, top of the wish-list.

Gold: Interesting people you want to have in your circle.

Silver: There may or may not be business alignment, but they seem like your "people," so why not explore any symmetry.

Bronze: Almost everyone else. Those you meet may not be your ideal clients, resources, or audience, but they have their own tribe who may fall into one of those categories.

Others: There may be a few duds or red flags in every crowd; no need to connect with them.
Following Up
Within a day or two of the event, send your new contacts a personalized LinkedIn connection request. Be sure to mention where you met and anything identifiable. For instance, add "I love what you said about ________." "You mentioned you are from ____, I am too." "I noticed we have XXX contacts in common, how have we not yet met?"
Then, depending on priority …
Send a follow-up message or email, suggesting continuing the conversation via Zoom coffee or phone call.
Stay in touch by sending a resource or message every few weeks.
Interact with their LinkedIn content to stay top of mind.
When you have the follow-up interactions, keep notes in your journal, so all of those conversation details stay in one place. Bonus points for also being a connector: Ask others what they need and how you can help. And, if you have a match for them, make an intro.
Final Thoughts
Networking is key to personal and professional growth. Track connections and relationship development through journaling. It keeps your discoveries, their needs, and how your interests align top of mind.
One more thing: If you are reading this article, please connect with me on Linkedin. Be sure to mention this is how we met. And make a note in your networking journal!
How do you use your journal for networking? Please share in the comments.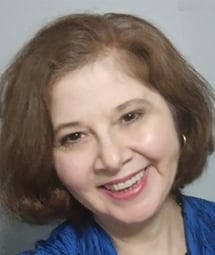 Author bio: Debra Eckerling is a goal strategist, specializing in Event Outcome Optimization. She helps individuals and teams come away from events with the resources, skills, and relationships they need to benefit their business. The award-winning author of Your Goal Guide: A Roadmap for Setting, Planning and Achieving Your Goals and creator of the D*E*B METHOD® for goal-setting simplified, Debra has spoken on stages for TEDx, VON3, Innovation Women, and more. She is the host of the #GoalChatLive show and The DEB Show podcast.
Journaling Power Revolution Series