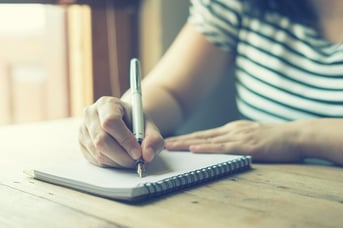 When you talk about mindfulness, the first activities that pop to mind are usually yoga or meditation. Rarely will writing be a primary thought. However, it's staggering how much research and how many studies have been done to prove the mental benefits of writing for yourself.

So, with such firm evidence, how can you start writing to help yourself become calmer, more present, more relaxed, more aware and happier in general? Today, we'll explore several techniques you can start using straight away.

Progressing Your Career

Do you ever feel like you're stuck in your 9-5 job and you're not really going anywhere? Maybe you've blamed your company or the lack of opportunities, but have you ever considered that it could be your writing skills?

By learning to write more effectively, you're opening yourself up to better forms of communication, opening a whole new realm of opportunities that might not have previously been available. By writing better emails, better reports and better text messages, people will take you a lot more professionally and a lot more seriously; a much better self-image when a promotion comes up.

Enhance Your Self Image

We all have a running commentary in our heads on what our lives are like. However, this internal dialogue isn't always right. By writing down how we see the world around us, it helps us to understand this dialogue a lot clearer and can give us a unique insight into how our minds work.

By writing and then editing this dialogue, we can actually change our self-perception to a much more realistic form. We can then make the changes that we want to make and become the people that we want to be. This obviously leads us to be much more confident and much happier in ourselves.

Sierra Patterson, a writing expert for Paper Fellows, continues;

"Bettering your self-image of yourself is the key to a happy life. If you feel confident, at peace and as though you're living in the present moment, rather than worrying about yourself and future, every aspect of life will become positive, all of which can be achieved through writing."

Using Tools to Perfect Writing

If you're writing for yourself, you may not think that the perfection of your writing really matters. However, whether you're trying to improve your career or simply become better at writing, it's a good idea to develop positive writing habits. Here are some tools that can help.

Become More Observant

The key to life is being observant. If you go on holiday but don't look around and take in your destination, you're not going to enjoy yourself. It's about looking at the details. Through writing, you can improve this ability since you'll want to write about the details of your life.

Look at how people act in day to day like, look at their facial expressions, observe how modern and social systems work around you. Life will have a lot more meaning when you take notice of what's happening.

Become a Better Listener

Through writing and hand in hand with the consideration above, you'll notice that you'll automatically start to improve your listening abilities. Whatever you're writing, the dialogue will pay a huge part in what you think, how you think about it and your thoughts and feelings on certain concepts.

Use writing to better all your social skills, and you'll be surprised how much better, more positive and how much more you'll get out of life.

Author Bio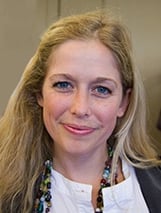 Mary Walton is an editor at Academized writing service.
Also, she has a blog - Simple Grad, where she writes for students and on current state of education.
Being a former teacher, Mary now helps students online at OXEssays, a homework tutoring website.