Journal writing is a powerful tool in helping to bring forth your creative dreams. Often we spend significant amounts of time thinking about our dreams. We imagine what it would be like to finally write that book or audition for the local play or move to your favorite city. And yet for many of us that's where it ends. Oftentimes we don't know how to start pursuing our dreams or feelings of fear and doubt quickly erode what we momentarily imagined as possible.
A 2016 study from the Global Dreams Index found that 50% of the women surveyed had given up on their dreams. Some reasons for this included fear, lack of financial support and lack of confidence. But what if you haven't given up on your dreams? What if you want to take the steps required to have your creative dreams become your reality?
A sustainable journal writing practice can help you. Journal writing is the act of setting aside time to explore and reflect on your feelings, thoughts and life experiences. When we take the time to write about our dreams we practice an intentionality that allows us to engage, nurture, embody and eventually live out that dream.
A journal becomes a playbook of sorts, guiding us towards the next right steps. It becomes a safe place for processing feelings of fear and doubt, happiness and joy and everything else in between.
Our journals are also where we can capture and explore all of our ideas, problem solve and find answers to our questions. It's a concrete visual representation of what's in our hearts and helps to make the dream feel possible.
"A personal journal is an ideal environment in which to become. It is a perfect place for you to think, feel, discover, expand, remember, and dream." - Brad Wilcox
My journal is the home for my creative dreams. It's where my dreams and everything that's connected to them is written. I've discovered the more I connect to my dreams, the deeper the desire becomes to continue moving towards their full manifestation.
My experience with journaling is similar to what a woman I met with for several Dream Maker sessions told me as well. We initially started working together because she was feeling frustrated with the lack of progress towards her dream of many years to write a book. As we talked about her vision to become a published author and some of the obstacles she encountered, I recommended that she consider starting a journaling practice to help her explore what was getting in the way of writing her book.
By the time we met again she had created a sustainable journaling practice. She regularly wrote about her creative dreams and over time discovered that a lack of confidence in her writing abilities and fear of failing were the major obstacles that held her back.
The commitment to engaging consistently with her dreams, exploring and reflecting on her thoughts, feelings and experiences helped her to understand the lack of progress after many years.
Journaling also allowed her to gain clarity about what she wanted, why she wanted it, and create a plan to complete the first draft of her book.
"I don't know what I think until I write it down." -Joan Didion
Another interesting fact from the Global Dream Index study found that 82% of women who pursued their dreams were happy and satisfied with their lives. Take a moment and reflect on what it might feel like to be part of that 82%.
So how do you begin using your journal to help manifest your dreams? Below are some ideas to get you started.
Writing Supplies
Start with a journal or notebook dedicated to your creative dream(s), a pen, and a minimum of five minutes whether that's daily or weekly. You can also collect images and words from old magazines and books to use in your journal as a way to express and visually connect to your dream.
Journal Techniques
Two techniques for exploring your creative dreams are journaling prompts and free writing. When using the free-writing technique the goal is to simply put down on paper whatever is on your mind. Write for at least five minutes or keep going until you have nothing left to say. Write without censoring or judging yourself.
If you don't know what to write, it's okay, to start with, "I don't know what to write about." Keep repeating this sentence over and over again and you'll begin to notice things will start to come up for you to explore in your journal.
The second technique is prompts which are individual words, images or the beginnings of a sentence to help jump-start your writing. Here are a few to explore in your journal:
My creative dream is….
I am excited by my dream because…
I am scared of my dream because…
My creative dream requires me to…
Right now I need…
Sometimes I want to quit because…
I feel…
I don't know…
This dream is important to me because…
Benefits
There are several life-changing benefits you can experience with a journal writing practice. Journaling has the ability to positively impact your mind, body and spirit in a variety of ways.
Here are a few of those benefits:
Be able to explore, understand and process your feelings associated with your dream.

Become empowered to keep moving forward.

Gain clarity about what you want and need to live your creative dream.

Learn valuable lessons from setbacks and failures.

A written record of your journey.

Improvement in your mood.

Increased confidence in yourself and your abilities.
Sustaining Your Practice
To experience the full benefits of a journaling practice will require you to make a commitment to writing on a consistent basis (however you choose to define this) , an openness, and curiosity towards exploring your thoughts and feelings.
Create a practice that fits your life and is authentic to you. There is no right or wrong way to journal. The only way is your way.
If you are not writing about your dreams, I would encourage you to start today and watch how journal writing transforms you and your life.
"Writing is one of the ways I participate in transformation." -Toni Cade Bambara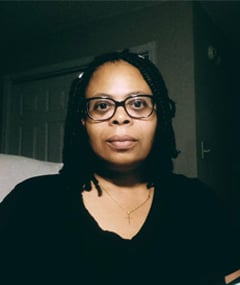 Author bio:
Tara C. Pray is a writer, contemplative guide and facilitator. She is creator of www.wordsbytara.com where she writes and offers services centered on spirituality, creativity, imagination and dreams. Tara is also the creator of The Journal Well Project, a site dedicated to the practice of journal writing and the monthly Journal Zine for those who love to journal.