Now Available on Amazon, Barnes & Noble, BookBaby Bookshop, Google Books
What if you had a superpower that could cut through the noise of negative social messages? What if said superpower was no-frills and low cost? What if you found out that you already have it? In Mindset Medicine, Mari L. McCarthy says you develop this superpower beginning with the willingness to "Do Your Self-love Inner Work." That's right. The amazing power is self-love. Unconditional, revolutionary self-love.
In the Introduction, Mari makes three key points clear: One, on page ten, she writes, "What I want you to know right now is that every dream, gift, or talent you have is amplified in a big way when you love yourself unconditionally." Throughout the book, she emphasizes this theme countless times. It's that critical. Two, on page thirteen, "Self-love is at the heart of everything I've written about in my first two books, and now it's the sole focus of Mindset Medicine." And third, Mari stresses the invitation to a revolution: "In a nutshell, we're revolting against anything or anyone that would have us believe we should be denied the freedom, opportunity, and powers to create the life of our dreams and manifest everything we desire."
Learning self-love is a crucial undertaking if we are to live lives of purpose and lasting satisfaction. The simple medium for transforming into a life of self-love? Simple. Pen and paper. Journaling. Mari writes on page nineteen, "You Can Tap Into This Healing Power Right Now Because Anyone Can Journal." She supports her claim with a nod to scientific studies and by sharing the incredible story of how she discovered the healing value of journaling. While journaling has been documented to transform the lives of people worldwide in myriad circumstances, some people will benefit from other forms of self-discovery such as art, music, and movement. Journaling revealed Mari's previously hidden music aptitude.
Each chapter opens with a description of the chapter's focus. For example: Chapter 1—"The View from 10,000 Feet"—Look at the entirety of your life and note what is or is not the way you want it (problem)", the solution (journaling), the practice (journaling prompt), and a note of what you can expect from the exercise. Chapters vary in length from three and a half pages to fourteen and one-eighth pages. The book is a compact five- and one-half inch by eight- and one-half inch interactive guide. The font is an eye-friendly style and size. You progress through the chapters on a path that leads to the nuggets of your personal story. The trek through Mindset Medicine takes you on an exhilarating adventure of self-discovery and empowerment. Mari also includes chapters devoted to asking effective questions, humor, and giving to others.
As a lifelong journaler I can attest with deep appreciation to the incredible power and value of journaling, I found Mari's straightforward yet accessible writing style more comprehensive than most books on the practice of journaling. Whether you are new to journaling or an experienced introspective, Mindset Medicine is essential for exploring new ways to move in the direction of your dreams. You just might be amazed at the wonderful you that has been there all along.
Disclosure: I received a complimentary, signed copy of Mindset Medicine and compensation for my review, which reflects my authentic appraisal.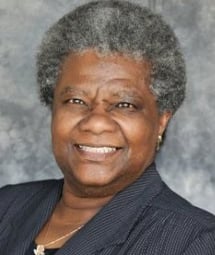 Author bio: Billie Wade, a lifelong journaler, believes people are precious, sacred, resilient, and stronger than they know. She created Journaling to Heal, LLC which helps people discover the power of writing in their process of recovery from emotional stress and trauma. Visit her at www.billiewade.com and find more of her writing on www.dmpcc.org/billiewhere she writes a monthly newsletter column for Des Moines Pastoral Counseling Center.