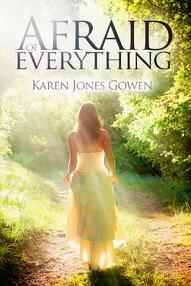 When I first saw the title of Karen Jones Gowen's book, Afraid of Everything, I thought she was writing about me. After reading this enlightening, inspiring book of fiction, I discovered how much Helena Carr, the protagonist, and I really do have in common. Definitely, we're soul twins.
Afraid of Everything is an innovative book about the life and experiences of Helena Carr as she explores an intriguing new world…inside her Self.
Helena is afraid of everything. After a crisis at work, she quits her job and feels lost. It's time for a serious change, to beat the extreme anxiety that has plagued her since childhood. Something different, unplanned and radical.

Before Helena can act on her options, however, she has a terrible accident (I call it a gift from the universe) on a Southern California freeway. In a hospital, in a coma, she travels to strange worlds in another dimension, meeting people who seem to know more about her than she knows about herself.

As Helena explores this intriguing new world, she realizes the truth about her past and the purpose of her future. And she is no longer afraid. She is at last ready to live. But first, she must wake up from the coma.
The myriad feelings I encountered in reading this book are similar to but more expansive than what I experience in my daily ambidextrous Morning Pages journaling. (BTW, I was pleased to read in WOW's author interview that Karen Jones Gowen is a journaler ;)).
If you're looking to enhance your spiritual and somatic health, this intriguing book of fiction (!) is for you. I recommend that you bring your Journal along for this adventure. #WriteON!
Afraid of Everything is available as an e-book and paperback at Amazon.
About the Author: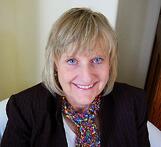 Born and raised in central Illinois, Karen Jones Gowen now lives and writes in Panajachel, Guatemala. She and her husband Bruce are the parents of ten children. Not surprisingly, family relationships are a recurring theme in Gowen's writing. Her children's stories have appeared in the Friend, and her essays in the Jacksonville Journal Courier. Gowen's published books are Farm Girl, Uncut Diamonds, House of Diamonds, Lighting Candles in the Snow, Farm Girl Country Cooking: Hearty Meals for Active Families and Afraid of Everything. She blogs at her website, karenjonesgowen.com and at Coming Down the Mountain.

Karen can be found online at:

Website: karenjonesgowen.com

Blog: karenjonesgowen.blogspot.com

Email: karenjonesgowen@gmail.com

Twitter: @KarenGowen

Facebook: https://www.facebook.com/karen.gowen.1?fref=ts