You need to learn new skills to grow and expand your knowledge. There are several online courses better available and different e-learning platforms that cover almost every niche. Online courses are quite effective, especially if you want to learn new skills in a short time.
Most professionals do not have time to pursue degree courses by attending regular classes, so online courses can help them achieve new degrees and get into higher positions in their field.
I have opted for online courses on different learning platforms to learn new skills and understand the field in a deeper way. In my experience, I have figured out important factors that everyone should consider; you could buy an online course.

1: Learning Goals
The first thing you need to ask your cell is why you want to take a specific online course? Without answering the question, you cannot find the accurate learning resource to help you achieve your goals.
Let's assume that you are a writer, so what are the skills you need to ace in your field? Once you get the answer to this question and figure out your goals, you can easily find out which courses can help you become a better writer. You need to have skills like research, editing, sighting, vocabulary, knowledge about punctuation and grammar, etc.
Once you understand and have a clear idea about your goals, you can search for online courses; on that basis, you do not have to feel confused or browse different e-learning platforms to figure out.
Writing is a big part of marketing, so you need to understand the market, and for that, you must have knowledge about digital marketing, which has gained a lot of attention and has grown significantly in past years.
2: Instructor Qualifications
The second factor you need to think about is the qualification of the instructor. You need to be very careful while buying an online course because if the instructor is not qualified, you will not learn what you should.
So instead of wasting your money on online courses that do not provide you with a qualified and experienced instructor.
You need to understand that there is a big difference between having knowledge and skills for a job and for teaching learners. So, faculty qualification is a big issue that you must address. You must also check that the tutor has relevant credentials in their field and have papers to prove it.
When you seek help from assignment writing services, you check the case study assignment sample they offer so that you can clearly understand the standard of writing they offer to clients.
3: Student Support
One of the important things that you should consider before buying an online course is student support. You can have questions during the learning process, and if they are not answered properly, then the value of the course will be zero.
So, you need to verify the course and how much they respond in case of queries. You do not want to be in the dark and ultimately feel that you have not learned much of anything throughout the course.
You need to verify if the course offers timely student support from reliable sources. Moreover, you need to check out the course reviews and take note of the last update of the course.
4: Course Duration
Another important factor that you consider before signing up for an online course is the duration. Unfortunately, people lack the patience to continue a long course, leaving it halfway.
According to Cambridge University research, nearly 93% of students do not complete online courses because of the long duration.
Online courses see an alarming rate of dropouts because of time constraints. Students or professionals, everyone has to divide their time properly, and they want to learn quickly and not struggle to complete a lengthy course.
So, before you buy an online course, you need to determine how much time can you spend learning online courses.
5: Teaching Style
Another important point to think about and consider while choosing an online course is the teaching style.
Most students drop out of classes halfway because of the language barrier. If you are not comfortable with what the instructor is teaching, you will not be able to understand the course, and ultimately you will not gain any knowledge.
The language barrier is a big problem when learning remotely, as the University of Maryland whitepaper has proven.
You can check preview the video and check if you can understand how the instructor is taking the course and if it meets your expectation. You can also find out if you are having trouble understanding what the instructor is conveying in the video.
6: Entry Requirements
One of the important factors that you need to consider is the entry requirements when you sign up for an online course.
If you disregard this factor, you will come across a class developed on the foundational knowledge you lack. This will eventually lead to abandoning the course when you find it hard to keep up.
Moreover, you need to check the level of skill that you can hone from the course because if you already have knowledge about the course, then you need to go to an advanced course.
So, check if the course is tailored for you.
When I was a student, I had to seek help from online writing services because I did not have enough knowledge about plagiarism, so I looked for plagiarism free assignments help. And there, I found out how they properly cited the sources and developed a genuine paper.
7: Course Employability
When you look for an online course, you need to check if the course you are signing up for is in high demand. Moreover, you need to select a course that is not related to an industry that is going through a recession because it will not benefit you and will result in unemployment.
When you talk about unemployment, you notice that people are working in a position that is not fit for them.
This means that people having higher skills and are highly qualified are working in a lower pay bracket.
It might interest you that in the USA, the rate of underemployment is 22.8% which shows marketability is a factor to keep in mind before you sign up for a course.
Some people take up courses just to learn a new thing in a foreign subject but when choosing a course for development and expansion of knowledge you need to check what career opportunities you have.
You can achieve this by checking the employability statistics and career placement of your niche.
Read More: Pros And Cons Of Getting A Second Degree
8: Costs & Discounts
One of the most crucial factors that especially students must consider is the discounts. There are different e-learning platforms that offer attractive discounts.
When I was a student, I encountered a situation where I had signed up for a course and the next day, and I noticed that the price took a nosedive of 90% discount. So, it is best to check the e-learning websites and find out the costs and discounts.
Most e-learning platforms offer heavy discounts on major events and holidays, so wait for those phases and buy the course you want to learn at pocket-friendly prices.
The above-mentioned 8 points can help you buy an online course.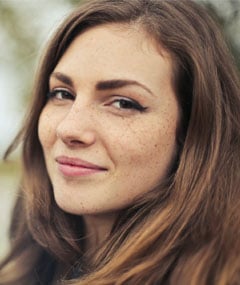 Author bio:
Emma Grace is a full-time writer at MyAssignmenthelp.com. She is still working as an expert for more than 4 years.