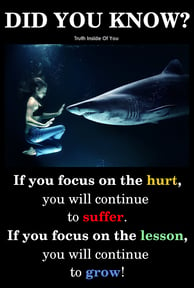 Pick a Someone and/or a Situation, figure out what the lesson(s) is and take whatever action You and Your Journal deem appropriate.
~~~~~~~~~~~~
ASK YOUR JOURNAL PROMPT
Who Am I Today?
If you want to learn how journaling can help you tackle life's challenges and focus on the positives in your life, please download the free eBook, The Journaling Guide to Manage The Stress and Strains of Life.
We all experience loss and grief in our lives. Our 7 Steps to Heal Your Grief self-paced journaling course can help you express your feelings in a safe and supportive space.